HSPT Prep to Skyrocket Your Score
All the practice you need and none that you don't
"I improved my score after studying with this. I learned things I should have already learned at school but somehow hadn't."
Starting at just $39/month
"I improved my score after studying with this. I learned things I should have already learned at school but somehow hadn't."
Mia
Middle school student
Included in your HSPT prep:
Comprehensive HSPT prep strategy, instructional content, and ample practice
80 exclusively written interactive topic lessons and videos from Peterson's test prep experts
5 full-length, online HSPT practice tests, all aligned with the official HSPT exam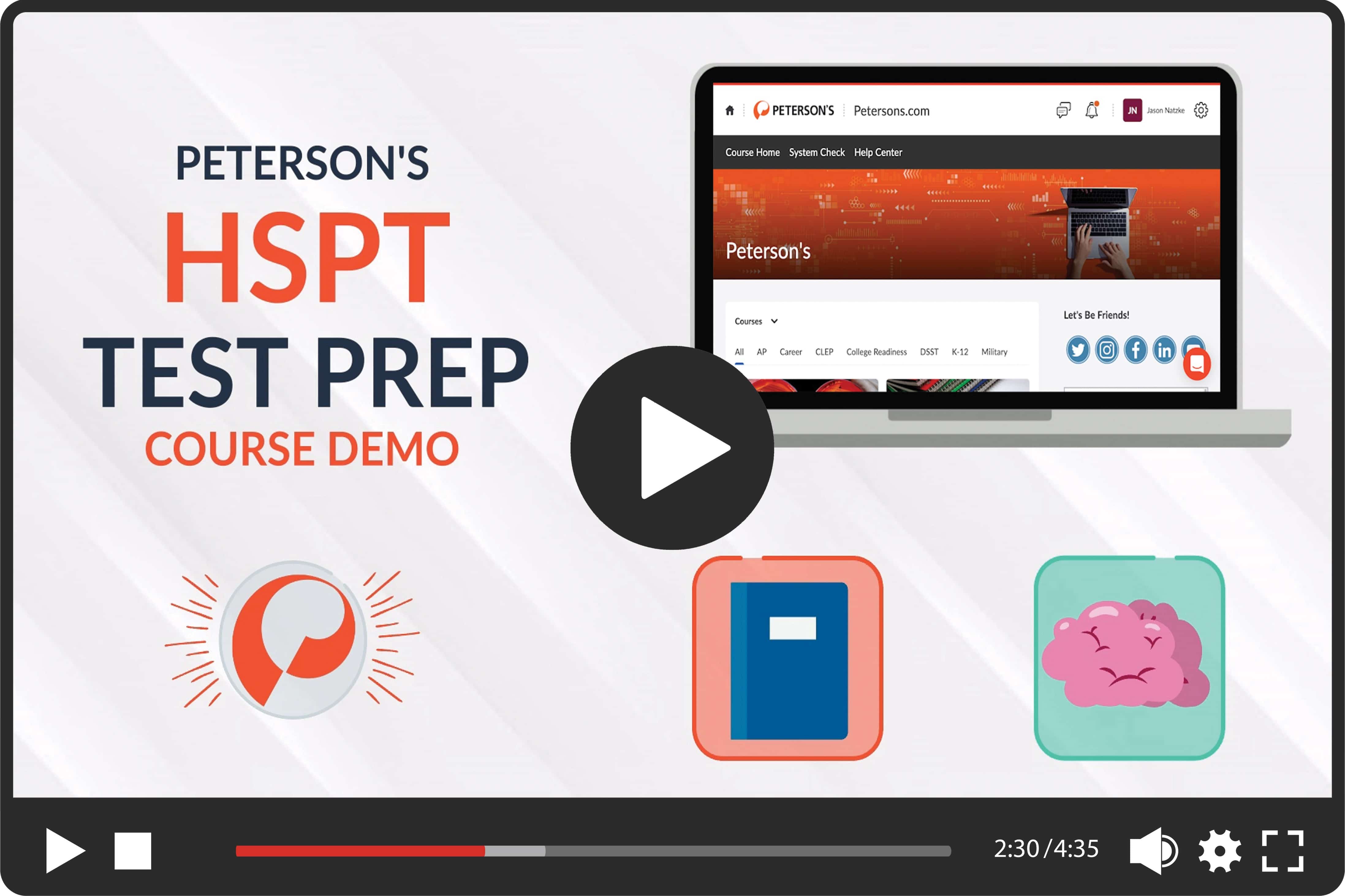 Our Best HSPT Prep Course Yet!
Designed for test takers wanting guided instruction and desiring the highest score increase, Peterson's online HSPT course provides equal parts strategy and content review.
Multimedia lessons
Watch, listen, read, and practice. Use prep tools that fit your learning style.
Personalized recommendations
Start with a diagnostic test to create a study plan tailored to your strengths and weaknesses.
Plenty of practice
With five HSPT practice tests and 17 flashcard decks, you won't find this level of preparation anywhere else.
Features you'll love
A complete breakdown of the HSPT format and question types so you won't be surprised on test day

Flashcards help you commit key terms and definitions to memory

Interactive videos allow for active learning and keep you engaged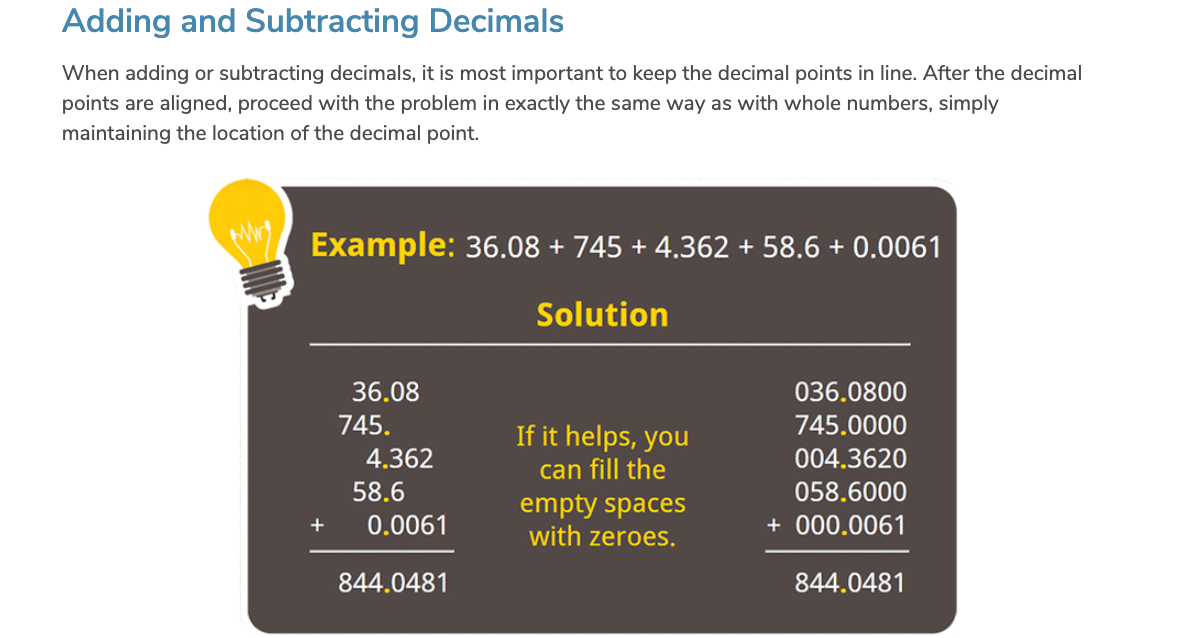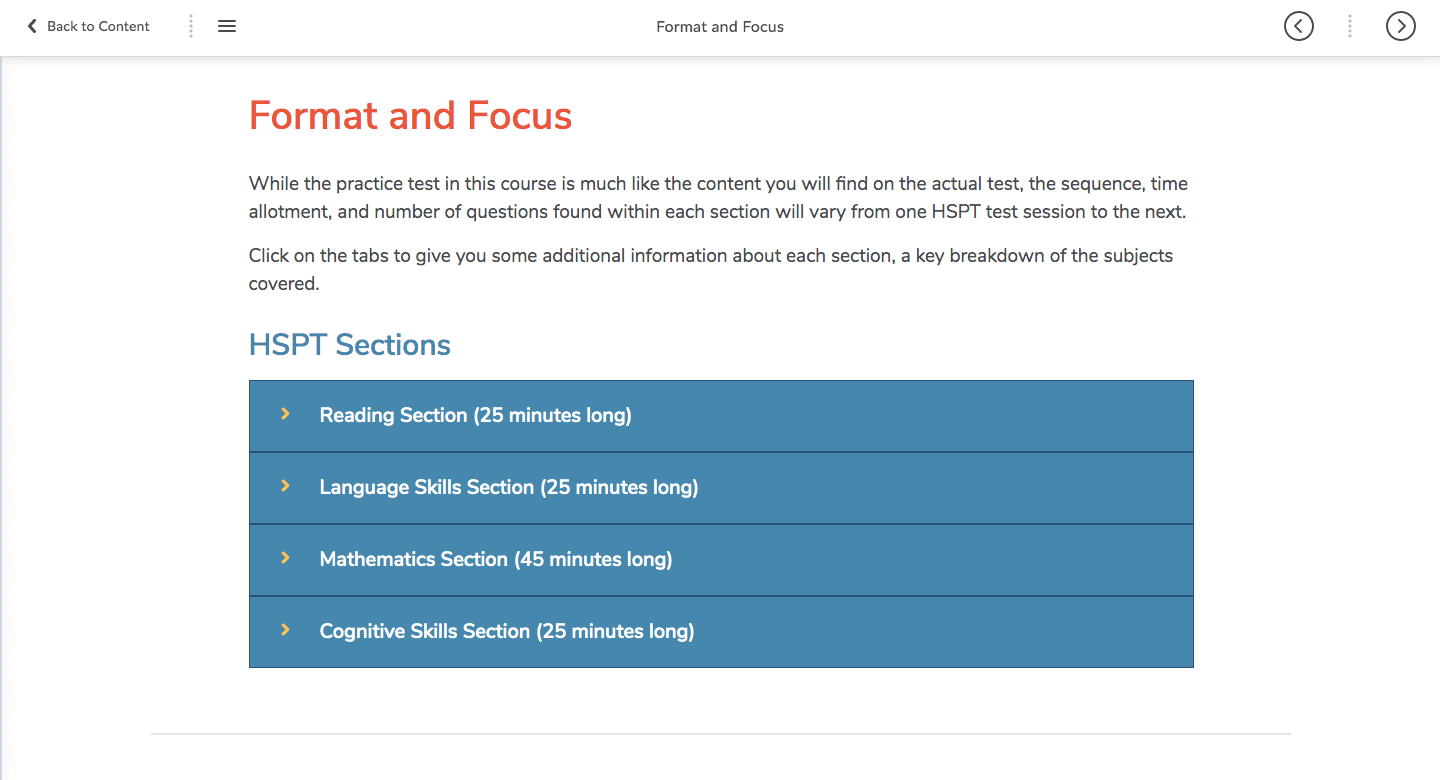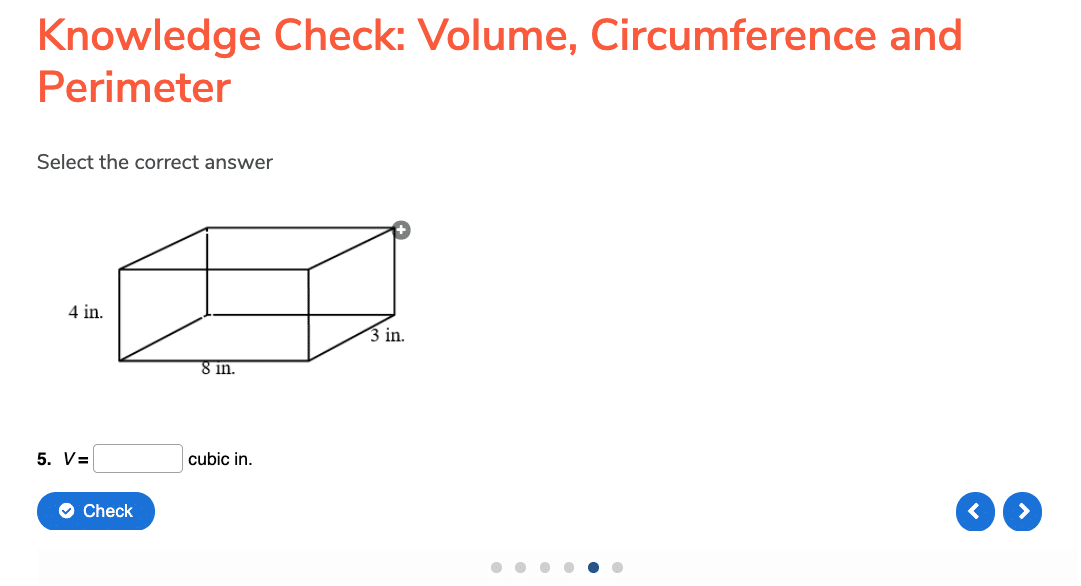 The best HSPT prep? See why thousands of students, teachers, and parents trust Peterson's each year.
Sign up
Finally content for an adult learner!
I'm glad there's an actual resource for adult learners and students to use. So much out there is for people in or fresh out of high school, so it's great to have adults be represented and remembered.
GRE Test Prep
Loved the video lessons and flash cards! It made the material so much easier to learn and left me feeling confident on test day!
Homeschool Mom
I teach my son at home and have used your online courses and tests to supplement his curriculum. He loves it!!
Nurse studying for NCLEX
As an adult student, your NCLEX prep was perfect for me! I wish there were even more medical student resources
this test prep is excellent
thank you Peterson's!! i just got into Yale!
Top HSPT FAQs
The High School Placement Test, or HSPT, is a nationally-recognized private high school admissions exam that is also used for scholarship selection and curriculum placement.
The HSPT is a multiple-choice exam with 4 distinct sections and 1 optional science section:
Reading – 62 questions
Language skills – 74 questions
Mathematics – 64 questions
Cognitive Skills – 112 question
Science Test (optional) – Question topics include: biological sciences, earth sciences, physical sciences, implications of scientific technology, and principles of scientific research and experimentation
The full exam is over 300 questions and takes approximately 2 hours and 30 minutes to complete.
The HSPT is an entrance examination for eighth-grade students who want to attend a Catholic or private high school beginning in ninth grade.
Along with your school records, your HSPT score will be sent to the principals of the high schools that you're applying to, so that they can make an admissions decision. The exam is also used in scholarship awards selections, and curriculum placement determinations.
How are HSPT exams scored?
High schools nationwide use score results on the HSPT to make admissions decisions, scholarship award selections, and curriculum placement determinations.  That said, there are no set guidelines for how schools use score results, empowering each school to set its own rules for evaluating your scores.
When determining your HSPT scores, the number of questions that you answered correctly on each of the subtests will be added up, which will give you a raw score for each subtest.
Your raw scores will then be converted into standardized scores and national percentile rankings for each subtest, which will clearly show how you stack up against other test takers nationwide on a scale from 1 (low) to 99 (high) where 50 is average.
Should I prep for the HSPT exam? And how much?
HSPT exams should be taken only once per student. It is up to the school to decide if retesting will be allowed. As such, preparation, especially with practice tests, before the exam is very important.
Preparation times will of course vary from student to student, but to study the most efficiently it is recommended that students additionally use test preparation books which have diagnostic test and test taking strategies. Diagnostic tests allow students to see their strengths and weaknesses so they can focus their study efforts and minimize required study time to pass the exam.
How do I register for the HSPT exam?
The HSPT is ordered and administered by individual schools or dioceses throughout the country. Your first step towards taking the HSPT should be to contact the school where you'd like to take the test, and ask for information about their registration process.
Unlike other standardized admissions exams, the STS (the Scholastic Testing Service–the official HSPT creators and administrators) does not have set national days for administering the test. Individual schools and dioceses determine their own test days. For more information, contact the school in which  you'd like to take the HSPT.
Did we mention that we have an app coming soon?
That's right! Ace your next exam with test prep mobile. With our new mobile app, you get access to our top 20 courses instantly, with more being added constantly. Collect badges, win trophies, and create a schedule that works for you. Subscribe now and start studying at home, at work, and on the go.



With digital and print prep guides for over 185 exams and tests, there's nowhere you can't go with Peterson's by your side.