Peterson's Test Prep Subscription:
Civil Service Practice Tests & Exam Prep
Sharpen your knowledge with full-length practice tests and get the passing scores you need to advance your career.
Subscribe to Peterson's to get this and all of our test prep including:
Case Worker Exams Practice Tests
Association of Social Work Boards (ASWB) Exam Practice Tests
And over 150 other tests!
Our Civil Service Practice Tests & Exam Prep includes:
3 practice tests, all fully aligned with the updated Civil Service exams.

Practice tests prepare you to master the following content areas: verbal, clerical, and arithmetic ability, and general aptitude questions necessary for the civil service job you want.

Use your practice tests as Civil Service exam study guides to identify areas of strength and weakness.

Learn where you want, when you want. Dynamic delivery means you can practice at your own pace for the Civil Service exams on your mobile device, tablet, or computer.
Subscribe to Peterson's to get this and all of our test prep including:
Case Worker Exams Practice Tests
Association of Social Work Boards (ASWB) Exam Practice Tests
And over 150 other tests!
Practice
3 full-length Civil Service practice tests
Refine
Complete answer explanations let you learn from your mistakes
Focus
Use what you learn to target your study time
FAQs
What is the Civil Service exam?
Civil service exams are eligibility tests that job applicants for certain jobs must take—and pass—to gain employment in specific government agencies. The exams are a method of appointing government employees on the basis of a merit system supported by competitive examinations. Test takers must demonstrate the skills that are necessary for the job, and the tests are generally minimal qualifications that help weed out unqualified applicants.
Who takes the Civil Service exam?
A wide variety of positions require the civil service exam. Postal workers, police officers, and air traffic controllers and clerical workers are examples of positions that may require the exam. Many government entities are expanding who takes the exam. The ability to apply for government positions online has led to many government agencies using the civil service test to help discover the qualified candidates among the hundreds of resumes they receive. Test dates vary by state.
What is on the Civil Service exam?
The civil service exam will vary slightly depending on which government or state agency is administering the test and the position for which you are applying. Some civil service agencies are run by United States federal government, and others are run by state or local governments. All the exams, however, are a general assessment of the applicants problem solving skills and will typically contain a section on critical thinking, clerical skills, and math skills.
How is the Civil Service exam scored?
The method of rating on all civil service exams is on a scale of 100, with 70 as the usual 
passing mark. On most exams, you get one point for each correct answer. You get no credit for a wrong answer or for a question that you did not answer. You do not lose any credit for a wrong answer.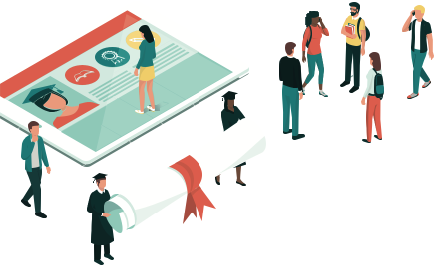 Peterson's - Improving Scores Since 1966
Why Peterson's? Peterson's is the world's leading educational services company dedicated to furthering education after high school and beyond. From culinary school to medical school—and everything in-between–Peterson's helps you discover, prepare for, and fund your education journey. Every year over 500,000 students use Peterson's books, practice tests, and learning tools to ace their exams. We are also exceptionally proud to be the official test prep provider of the DSST which provides college credit by exam for our men and women in uniform across the globe.
Testimonials
Don't take our word for it–listen to what our customers have to say about our products:
"Super helpful for the civil service test! I went into the test knowing exactly what to expect."
"It was very helpful. I Haven't been to school in almost 10 years, this gave me the refresher I needed in order to pass; which I did."
With digital and print prep guides for over 150 exams and tests, there's nowhere you can't go with Peterson's by your side. 
Trusted since 1966 by institutions far and wide.