Peterson's Test Prep Subscription:
Master the™ ASVAB
All the strategies and practice you need to Master the™ ASVAB
Subscribe to Peterson's to get this and all of our test prep including:
Subscribe to Peterson's to get this and all of our test prep including:
FAQs
What is the ASVAB?
The Armed Services Vocational Aptitude Battery, or the ASVAB, measures your aptitudes in domains that pertain to the United States Armed Forces. Your score determines your qualification for enlistment, while a breakdown of your score is a factor in determining your placement in the military.
What's on the ASVAB?
The ASVAB is a multiple choice test containing 10 sections that consist of four domains: verbal, math, science and technical, and spatial.
How is the ASVAB scored?
The ASVAB is scored on a 0 – 99 point scale. Your score is broken down into subtest scores to determine your qualification areas. Each branch of the military has minimum scores in each of these qualification areas that must be met in order for the test-taker to be eligible to enlist in the Air Force, Army, Marine Corps, or Navy branch.
Who takes the ASVAB?
Students enlisting in the United States Armed Forces. While high school students are the most common test-takers, anyone eligible for enlistment may take the exam.
Should I prep for the ASVAB? How much?
The test is 3 hours long. With anything of that magnitude, a little practice is in order. You'll want a qualifying score to be eligible for enlistment, and a higher score helps you get the job and bonuses you want.
While everyone is different, Peterson's recommends at least 6 weeks of preparation for test day.
How do I register for the ASVAB?
ASVAB registration takes place through a military recruiter. Find and contact a recruiter through the Department of Defense's Today's Military website. If you are deemed qualified, the recruiter will set up a time for you to take the ASVAB at the nearest Military Entrance Processing Station or Military Entrance Test site.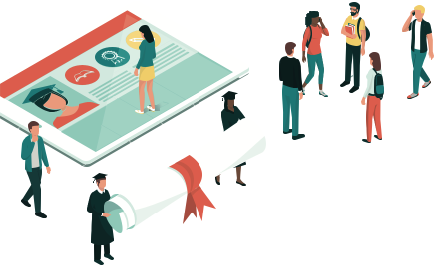 Peterson's - Improving Scores Since 1966
Why Peterson's? Peterson's is the world's leading educational services company dedicated to furthering education after high school and beyond. From culinary school to medical school—and everything in-between–Peterson's helps you discover, prepare for, and fund your education.
Every year over 500,000 students use Peterson's books, practice tests, and learning tools to ace their exams. We are also exceptionally proud to be the official test prep provider of the DSST which provides college credit by exam for our men and women in uniform across the globe.
Testimonials
Don't take our word for it—listen to what our customers have to say about our products:
"Awesome. Actually has become my preferred reference for ASVAB Tutorials."
"This book is amazing and a must use for someone going to take the ASVAB. When I took it, I wanted to excel and this book helped me get to the 80th percentile. Highly recommend!"
"Very nice and great set up of the lesson reviews."
With digital and print prep guides for over 150 exams and tests, there's nowhere you can't go with Peterson's by your side. Trusted since 1966 by institutions far and wide.