Peterson's Test Prep Subscription:
Master the™ GRE
All the strategies and practice you need to Master the™ GRE
Subscribe to Peterson's to get this and all of our test prep including:
Subscribe to Peterson's to get this and all of our test prep including:
FAQs
What is the GRE?
The Graduate Record Exam, or GRE, is the most commonly required admission test for graduate school. Much like the SAT and ACT, the GRE exam is a broad assessment of your critical thinking, analytical writing, verbal reasoning, and quantitative reasoning skills. In addition to the general GRE test, some graduate schools may require additional GRE Subject Tests, which are specific to eight fields of study. These include:
-Biochemistry, cell, and molecular biology
-Biology
-Chemistry
-Computer Science
-Literature in English
-Mathematics
-Physics
-Psychology
Who takes the GRE?
Those who are looking to pursue a master's, MBA, specialized master's in business, J.D. degree, or doctoral degree take the GRE General Test. Basically, if you are applying to graduate school, you will likely find yourself taking the GRE, as it is accepted by thousands of schools worldwide.
What is on the GRE?
The GRE is divided into three main sections: Analytical Writing, Verbal Reasoning, and Quantitative Reasoning. Unscored questions may be included as well, but you will not know which questions are scored and which are unscored. Unscored questions are used to test future exam questions.
How do I register for the GRE?
The GRE General Test is administered by over 1,000 locations around the world. The computer-delivered test is available throughout the year. In areas where computer-delivered testing is not available, test takers can use the paper version up to three times a year in October, November, and February.
You can register for the GRE online and take the exam at an ETS testing center.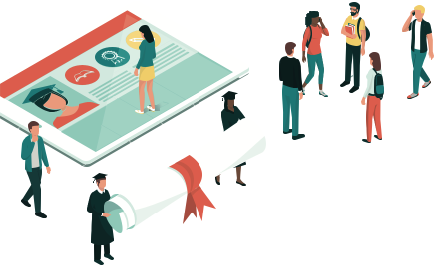 Peterson's - Improving Scores Since 1966
Why Peterson's? Peterson's is the world's leading educational services company dedicated to furthering education after high school and beyond. From culinary school to medical school—and everything in-between–Peterson's helps you discover, prepare for, and fund your education.
Every year over 500,000 students use Peterson's books, practice tests, and learning tools to ace their exams. We are also exceptionally proud to be the official test prep provider of the DSST which provides college credit by exam for our men and women in uniform across the globe.
Don't take our word for it–listen to what our customers have to say about our products:
"
I like the math review for this book. I was a math major so the info comes back quickly and I appreciate that this is a no non-sense book.
"
With digital and print prep guides for over 150 exams and tests, there's nowhere you can't go with Peterson's by your side.
Trusted since 1966 by institutions far and wide.