Peterson's HiSET Test Prep:
Master the™ HiSET
Everything you need to know to understand the test, master the problems, and improve your score.
Your step-by-step guide to mastering the exam. Peterson's in-depth winning strategies + your work ethic = wild success!

Detailed reviews of the language arts-reading, language arts-writing, mathematics, science, and social studies subtests.

2 full-length practice tests, 650 practice questions, and detailed answer explanations will help give you an edge on test day.

Valuable focus on the critical-thinking skills that are applied throughout the exam.

Diagnostic test identifies areas of strength and weakness.

Best for: students wanting help with both HiSet strategy and instructional problem solving. Provides ample opportunity for practice.
2
Full-length practice tests
What is the HiSET?
The High School Equivalency Test, or HiSET exam, provides out-of-school youth and adults with the opportunity to earn a state-issues high school equivalency credential. Most states have a minimum age for the test.
What's on the HiSET?
The HiSET is a multiple choice test that includes five sections: Math, Science, English, Social Studies, and Writing.
How is the HiSET scored?
The HiSET is scored on a 0 – 100 point scale. Test-takers can score up to 20 points per section.
Who takes the HiSET?
People who did not complete high school and want to earn the equivalency of a high school equivalency credential.
How can I register for the HiSET?
Make sure your eligible for the HiSET in your state or jurisdiction. You can find this information on the ETS website. From there, you can schedule an appointment.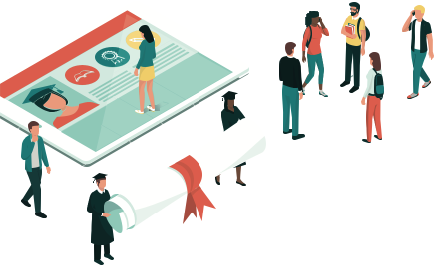 Peterson's - Improving Scores Since 1966
Why Peterson's? Peterson's is the world's leading educational services company dedicated to furthering education after high school and beyond. From culinary school to medical school—and everything in-between–Peterson's helps you discover, prepare for, and fund your education.
Every year over 500,000 students use Peterson's books, practice tests, and learning tools to ace their exams.
Testimonials
Don't take our word for it–listen to what our customers have to say about our products:
"Great book. Questions were very similar to what was on the test. Highly recommend. I passed with very high marks."
"By far, this is the best Hi-Set practice book I have ever purchased. The information is well presented and easy to follow."
With digital and print prep guides for over 150 exams and tests, there's nowhere you can't go with Peterson's by your side.
Trusted since 1966 by institutions far and wide.