Peterson's Law Enforcement Test Prep:
Master the™ Police Officer Exam
Everything you need to know to understand the test, master the problems, and improve your score.
Your step-by-step guide to mastering the exam. Peterson's in-depth winning strategies + your work ethic = wild success!

5 practice tests, including detailed explanations for the answers to every question.

Sample oral board questions and responses to prepare and build confidence for the oral section of the exam.

The most up-to-date information on police officer eligibility requirements, the screening process, and other details of the application process.

Best for: future police officers wanting help with both Police Officer Exam strategy and instructional problem solving. Provides ample opportunity for practice.
Understand
Information on what to expect in the application and training process
Review
Detailed answers to EVERY question let you learn from your mistakes
Practice
5 full-length practice tests with detailed answer explanations
What are the Law Enforcement Exams?
The Law Enforcement Exams assess a law enforcement job candidate's skills and ability needed to become a certain law enforcement officer. While it should be noted that each agency determines their own standards, both knowledge and aptitude of a candidate are evaluated in a test or series of tests depending on the job you are after.
What's on the Law Enforcement Exams?
All law enforcement application processes contain oral, written and physical tests, as well as medical and psychological evaluations. Peterson's is here to help you prepare for the written and verbal tests, and know what to expect in the other components. Written tests include multiple choice, true-false, free-response, and essay questions, while oral tests are conducted interview-stye.
How are the Law Enforcement Exams scored?
The written exams are scored by percentage of questions answered correctly. Verbal tests are designed to evaluate your communication and reasoning skills. Physical tests evaluate your physical condition and if you are physically able to conduct the responsibilities of the job you are applying for. Other evaluations simply assess your physical and mental health.
Who takes the Law Enforcement Exams?
All federal, state, and local law enforcement agencies require some form of testing for job candidates. As such, anyone who desires a job or career in law enforcement must take these exams.
Should I prep for the Law Enforcement Exams? And how much?
The Law Enforcement Exams are extensive and it is important to be familiar with the content in order to prepare yourself for these exams. In with any test that assesses your skills and knowledge, some practice is in order. While everyone is different, Peterson's recommends at least 6 weeks of preparation for test day.
How do I register for the Law Enforcement Exams?
The Law Enforcement Exams are administered to job candidates. In order to be considered to take these exams, you must apply for a job at a law enforcement agency.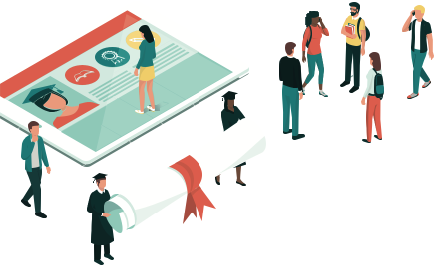 Peterson's - Improving Scores Since 1966
Why Peterson's? Peterson's is the world's leading educational services company dedicated to furthering education after high school and beyond. From culinary school to medical school—and everything in-between–Peterson's helps you discover, prepare for, and fund your education.
Every year over 500,000 students use Peterson's books, practice tests, and learning tools to ace their exams. We are also exceptionally proud to be the official test prep provider of the DSST which provides college credit by exam for our men and women in uniform across the globe.
Testimonials
Don't take our word for it–listen to what our customers have to say about our products:
"Great book so far, I've learned a lot."
"This book was very helpful. I was told by the captain of the department of which I applied to purchase this book. Out of the 200 people that were taking the test, I scored as the 10th highest. I don't know how I would have done without this book, but I can tell you it wouldn't have been as well."
"This book has all the right information needed for anyone trying to join a police force."
With digital and print prep guides for over 150 exams and tests, there's nowhere you can't go with Peterson's by your side. Trusted since 1966 by institutions far and wide.