Peterson's Test Prep Subscription:
Pharmacy Technician Certification Exam Practice Tests (PTCE)
Sharpen your knowledge with full-length exams.
Subscribe to Peterson's to get this and all of our test prep including:
Our Pharmacy Technician Certification Exam Practice Tests (PTCE) includes:
Work through five full-length pharmacy technician practice tests (including a diagnostic test), with detailed answers and explanations to every question

Practice tests prepare you to master the following content areas: medications, federal requirements, patient safety and quality, order entry and processing.

Learn where you want, when you want. Dynamic delivery means you can practice at your own pace for the Pharmacy Technician exams on your mobile device, tablet, or computer.
Subscribe to Peterson's to get this and all of our test prep including:
Practice
5 full-length Pharmacy Technician Exam practice tests
Refine
Complete answer explanations let you learn from your mistakes
Focus
Use what you learn to target your study time
FAQs
What is the Pharmacy Technician Certification exam?
The Pharmacy Technician Certification Exam (PTCE) is an exam offered by the Pharmacy Technician Certification Board (PTCB). By passing the exam, a pharmacy technician is considered certified, which is a requirement for employment in many states.
Who takes the Pharmacy Technician Certification exam?
Aspiring pharmacy technicians take the PTCE.
What is on the Pharmacy Technician exam?
The PTCE consists of 90 questions based on four domains, each one divided into sub-domains or knowledge areas. Each domain has a specific percentage of content allotted for questions on the exam.
Medications: components of medications, including over-the-counter (OTC) medications and herbal or dietary supplements – 40%
Federal requirements: important regulations and standards, including handling, storing, and disposing of hazardous substances – 12.5%
Patient safety and quality assurance: safety strategies,such as error-prone abbreviations and using tall man lettering. It also contains look-alike/sound-alike and high-alert or high-risk medications, and error event reporting procedures  – 26.25%
Order entry and processing: processes required when compounding non-sterile products, including calculations known as alligations. Also includes knowledge of lot numbers, expiration dates, understanding National Drug Code (NDC) numbers, and equipment – 21.25%
How is the Pharmacy Technician exam scored?
To pass the exam, you must earn a score of 1400 (within a range of possible scores of 1000-1600).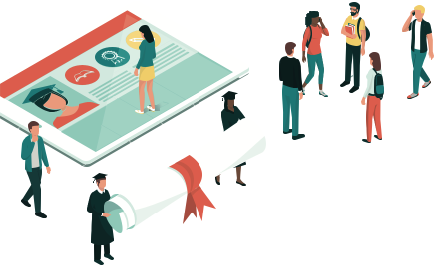 Peterson's - Improving Scores Since 1966
Why Peterson's? Peterson's is the world's leading educational services company dedicated to furthering education after high school and beyond. From culinary school to medical school—and everything in-between–Peterson's helps you discover, prepare for, and fund your education journey. Every year over 500,000 students use Peterson's books, practice tests, and learning tools to ace their exams. We are also exceptionally proud to be the official test prep provider of the DSST which provides college credit by exam for our men and women in uniform across the globe.