Peterson's Test Prep Subscription:
TSA Practice Tests
Sharpen your knowledge with full-length exams.
Subscribe to Peterson's to get this and all of our test prep including:
Case Worker Exams Practice Tests
Civil Service Exams Practice Tests
And over 150 other tests!
Our TSA Practice Tests includes:
Work through three (3) full-length TSA Exam practice tests, with detailed answers and explanations to every question

Peterson's TSA test prep prepares you to master: English proficiency (reading comprehension, vocabulary, written communication) and x-ray image analysis

Online lessons cover the TSA structure, salary and benefits, how to apply, the interview and hiring process, and more!

Learn where you want, when you want. Dynamic delivery means you can practice at your own pace for the TSA exams on your mobile device, tablet, or computer.
Subscribe to Peterson's to get this and all of our test prep including:
Case Worker Exams Practice Tests
Civil Service Exams Practice Tests
And over 150 other tests!
Practice
3 full-length TSA Exam practice tests
Refine
Complete answer explanations let you learn from your mistakes
Focus
Use what you learn to target your study time
FAQs
What is the TSA exam?
The Transportation Security Administration (TSA) assessment is also called the TSA computer-based test (TSA CBT). The TSA Exam measures skills in common object recognition, screening awareness, and customer service.
Who takes the TSA exam?
The TSA exam is for those who want to become TSA screeners. To apply for the TSA Exam, you must be a U.S. citizen, at least 18 years old and possess a high school diploma.
What is on the TSA exam?
The TSA exam includes two components – the English Proficiency or written section, and the Image Interpretation or X-ray section. Approximately 60% of the test is dedicated to the written section with the remaining 40% focusing on the x-ray section. 
1. English proficiency: 
1. Reading Comprehension presents a passage that must be analyzed for main ideas and certain details. Following the passage will be a statement that the test taker must compare to four to five answer choices. The test taker should choose the answer that accurately finishes the statement. Questions may be given on a basic, intermediate, and/or advanced level.
2. Vocabulary focuses on synonyms, antonyms, and spelling. The questions concern interchanging words, incorrect spellings of commonly mistaken words, and proper usage of homonyms.
3. Written Communication measures the test taker's English grammar, usage, and syntax skills; ability to recognize the best way to present information, organize
ideas in a logical manner and sentences into paragraphs, make restatement choices, and to recognize correct and incorrect punctuation and capitalization.

X-Ray Image Analysis – Test takers are shown the shapes of 6 different dangerous items before the test, to help them recognize objects which must not get on an airplane. The x-ray portion of the test contains 5-6 sets of images, with 18 images in each


How is the TSA exam scored?
The TSA test is scored based on the number of questions you answer correctly. Candidates are not penalized for incorrect answers. If you are stuck on a question, it is better to guess the answer than to leave it blank. Your score on this test will place you into one of the following three categories:
Best Qualified
Highly Qualified
Qualified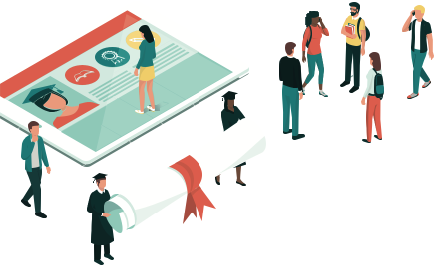 Peterson's - Improving Scores Since 1966
Why Peterson's? Peterson's is the world's leading educational services company dedicated to furthering education after high school and beyond. From culinary school to medical school—and everything in-between–Peterson's helps you discover, prepare for, and fund your education journey.
Every year over 500,000 students use Peterson's books, practice tests, and learning tools to ace their exams. We are also exceptionally proud to be the official test prep provider of the DSST which provides college credit by exam for our men and women in uniform across the globe.