Peterson's Test Prep Subscription:
Master the™ Catholic High School Entrance Exams 2020
Everything you need to know to understand the tests, master the problems, and improve your scores.
Subscribe to Peterson's to get this and all of our test prep including:
Subscribe to Peterson's to get this and all of our test prep including:
FAQs
What is the HSPT?
The High School Placement Test, or HSPT, is a nationally-recognized private school admissions exam that is also used for scholarship selection and curriculum placement.
How are HSPT exams scored?
High schools nationwide use score results on the HSPT to make admissions decisions, scholarship award selections, and curriculum placement determinations.  That said, there are no set guidelines for how schools use score results, empowering each school to set its own rules for evaluating your scores. When determining your HSPT scores, the number of questions that you answered correctly on each of the subtests will be added up, which will give you a raw score for each subtest. Your raw scores will then be converted into standardized scores and national percentile rankings for each subtest, which will clearly show how you stack up against other test takers nationwide on a scale from 1 (low) to 99 (high) where 50 is average.
How do I register for the HSPT exam?
The HSPT is ordered and administered by individual schools or dioceses throughout the country. Your first step towards taking the HSPT should be to contact the school where you'd like to take the test, and ask for information about their registration process. Unlike other standardized admissions exams, the STS (the Scholastic Testing Service–the official HSPT creators and administrators) does not have set national days for administering the test. Individual scools and dioceses determine their own test days. For more information, contact the school in which  you'd like to take the HSPT.
What is the TACHS?
The Test for Admission into Catholic High Schools, or TACHS, is the admissions test for students wishing to attend Catholic high schools in and around New York City.
How is the TACHS exam scored?
The TACHS exam score is a percentile rank between 1 (low) and 99 (high) where 50 is the average. A good score is considered to be 70-99.
Should I prep for the TACHS exam? And how much?
TACHS exams can be taken only once per student. As such, preparation, especially with practice tests, before the exam is very important. Preparation times will of course vary from student to student, but to study the most efficiently it is recommended that students use test preparation books which have diagnostic test and test taking strategies. Diagnostic tests allow students to see their strengths and weaknesses so they can focus their study efforts and minimize required study time to pass the exam. Peterson's Master the Catholic High School Entrance Exams 2019 is a perfect resource for those looking to study for the TACHS or HSPT as thoroughly and efficiently as possible because it contains practice tests, a diagnostic test, and test taking strategies to help students of any level succeed on test day.
How do I register for the TACHS exam?
You have two options for registering for the TACHS:
Internet registration – Visit www.tachinfo.com/howtoregister.aspx and follow the steps to register online. This is the preferred method and is open to students, parents, guardians, and principals.
Phone registration – Students, parents, and guardians can also register for the TACHS by phone, by calling 1-866-61TACHS and speaking with a live operator, who will walk you through the process.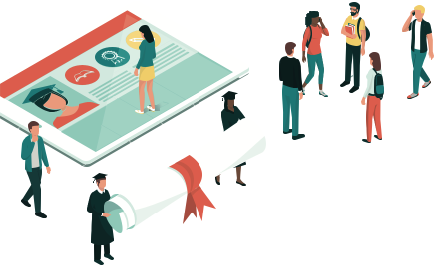 Peterson's - Improving Scores Since 1966
Why Peterson's? Peterson's is the world's leading educational services company dedicated to furthering education after high school and beyond. From culinary school to medical school—and everything in-between–Peterson's helps you discover, prepare for, and fund your education. Every year over 500,000 students use Peterson's books, practice tests, and learning tools to ace their exams. We are also exceptionally proud to be the official test prep provider of the DSST which provides college credit by exam for our men and women in uniform across the globe.
Testimonials
Don't take our word for it—listen to what our customers have to say about our products:
"
My daughter recently took her placement test and because of this book she felt confident and ready.
"
"
This book is outstanding for your rising eighth grader. Not only provides great measure of knowledge, it also provides great tutorials. We are using it for summer studies.
"
"I especially liked the tips about how to approach different question types and the alerts that highlight common misconceptions as well as test-taker traps to watch out for."
With digital and print prep guides for over 150 exams and tests, there's nowhere you can't go with Peterson's by your side. Trusted since 1966 by institutions far and wide.