Peterson's Test Prep Subscription:
Master the™ PCAT
All the strategies and practice you need to Master the™ PCAT
Subscribe to Peterson's to get this and all of our test prep including:
Subscribe to Peterson's to get this and all of our test prep including:
FAQs
What is the PCAT?
The Pharmacy College Admission Test, or PCAT, is one of the key measures to determine if applicants meet the requirements for acceptance to pharmacy school.
What is on the PCAT?
The PCAT measures general academic ability and scientific knowledge needed for pharmacy school. The test includes questions on biology, chemistry, quantitative analysis, reading comprehension, and verbal skills.
How do I register for the PCAT test?
The PCAT is a computer-based test (CBT), and for the 2018-2019 cycle, you can take the test on one or more dates in July, September, October, November, January, and February.
You can register on the Pharmacy College Admission Test website.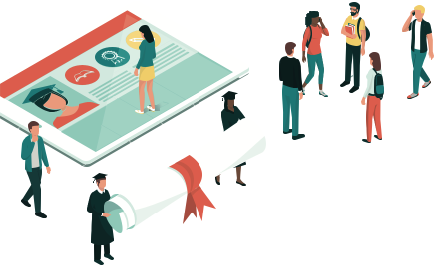 Peterson's - Improving Scores Since 1966
Why Peterson's? Peterson's is the world's leading educational services company dedicated to furthering education after high school and beyond. From culinary school to medical school—and everything in-between–Peterson's helps you discover, prepare for, and fund your education.
Every year over 500,000 students use Peterson's books, practice tests, and learning tools to ace their exams. We are also exceptionally proud to be the official test prep provider of the DSST which provides college credit by exam for our men and women in uniform across the globe.
Testimonials
Don't take our word for it–listen to what our customers have to say about our products:
"The diagnostic exam is perfect and really gave me a feel for the test. The book is perfectly divided even though the biology section is a little more detailed than other books I've used. However, what I like most about the book is how concise and straightforward it is. Anyone taking the PCAT should definitely invest in this."
"It worked. The score was great after spending some time with this book over the summer. Couldn't be more pleased with the results. My son said that he found the academic content helpful as well as the information on how to approach the actual exam. Would encourage anyone facing the PCAT to use this to prepare."
"I studied this entire book the week before my PCAT and got in the 98th percentile. This book won't necessarily teach you all you need to know, but it's great for refreshing your knowledge and clearing up any confusions you may have had in those topic before. I hadn't finished taking organic chem when I took the test, so this book helped fill in the gaps. The practice tests in this thing are great!"
With digital and print prep guides for over 150 exams and tests, there's nowhere you can't go with Peterson's by your side.
Trusted since 1966 by institutions far and wide.