A huge component of meeting a budget has to do with food. You have to eat one way or another. Often, college students are new to budgeting and making their own food choices, and these two new aspects of life that a young student is unfamiliar with go hand in hand.
Perhaps, you want to make cheap food that isn't ramen. Maybe you do have a meal plan, but are running low on points. Or, of course, you could be sick of the food on campus, but don't have the money to get take-out food. Whatever the case may be, this article will help you make good choices about your food and the price you pay for it with seven dorm room meal recipes.
Tip: Many of these ingredients can be found in on-campus dining halls. If your dining hall allows you to take out food, you won't have to pay anything additional to your meal plan. For example, a salad bar will have vegetables you can use in many of these recipes, or to make salads of your own ahead of time and keep stored in your fridge for the week.
"If [students] have a salad bar approach they can leverage their meal plan a little bit and have it be really healthy," said Lisa Eberhart, RD, Director of Nutrition at North Carolina State University.
1. Steamed rice and veggies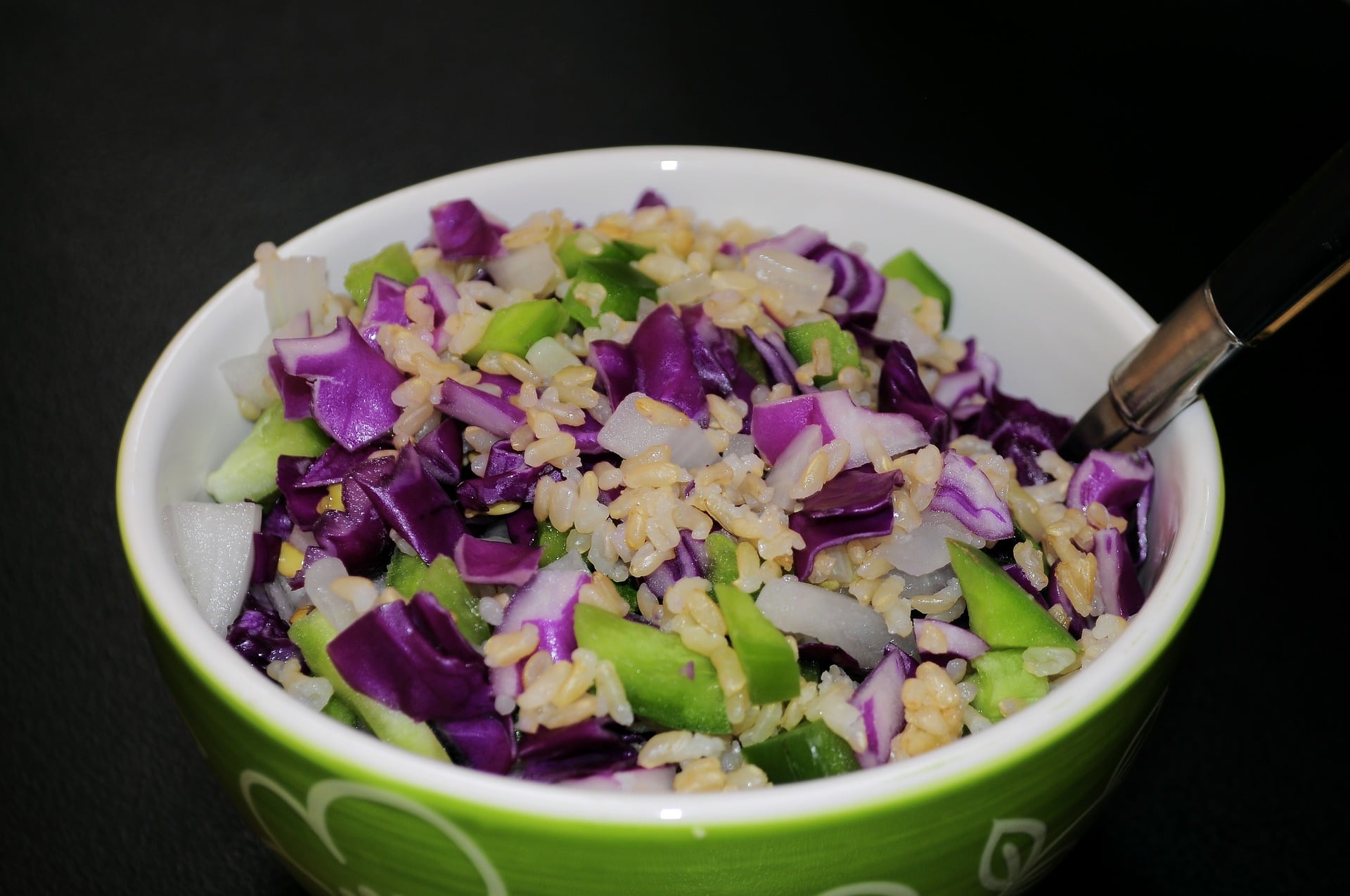 Ingredients:
1/2 c. uncooked rice

1 c. water

1 c. vegetables of your choice (onions, broccoli, asparagus, carrots, peppers, green beans, etc.)

Drizzle of teriyaki or soy sauce
Directions:
Cook the rice by combining it with the water in a microwave-safe mug or bowl. Microwave for 12 to 15 minutes until the liquid is mostly absorbed.

While the rice is cooking, chop the vegetables into small pieces, then place on top of the rice. Add more water if needed to steam the vegetables. Continue cooking in the microwave for another 5 minutes or until liquid is absorbed and the rice and vegetables are tender.

Drizzle the sauce on top.
Tip: Cook a large amount of grains, such as rice, quinoa, or couscous in the microwave or on the stove if you have access to a community kitchen. Then, divide into individual bags or containers and store in the freezer for easy reheating in the microwave. If using this method, skip step one and simply heat the rice until warm.
2. BBQ Chicken Pizza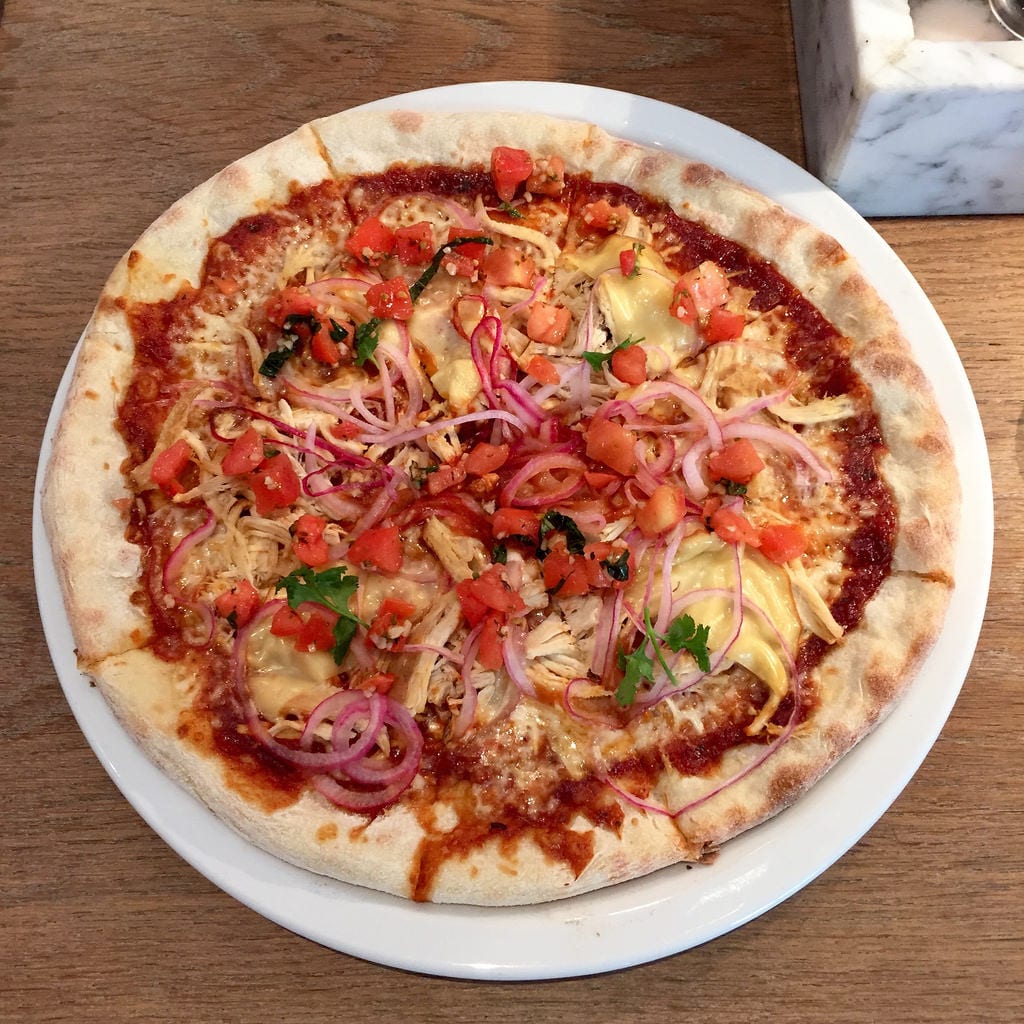 Ingredients:
1 large pita bread

½ c. cooked chicken, shredded or chopped (see tip)

BBQ sauce

Shredded cheddar or mozzarella cheese

Optional:

vegetables of your choice, such as peppers, onions, tomatoes, jalapeños
Directions:
Spread BBQ sauce on the pita bread.

Top with chicken, cheese, and optional vegetables.

Microwave for 1-3 minutes, until cheese is melted.
Tip: For the chicken, buy a rotisserie chicken and cut up, saving leftovers for later, or scoop up a chicken breast from the dining hall. If you're able to use a crock pot in your dorm room, you can cook the chicken in a crock pot with the BBQ sauce.
"We talk to students about buying large packages of chicken, and not just buying one chicken breast at a time or real small packaging because it can be a lot more expensive," said Eberhart.
3. Baked sweet potato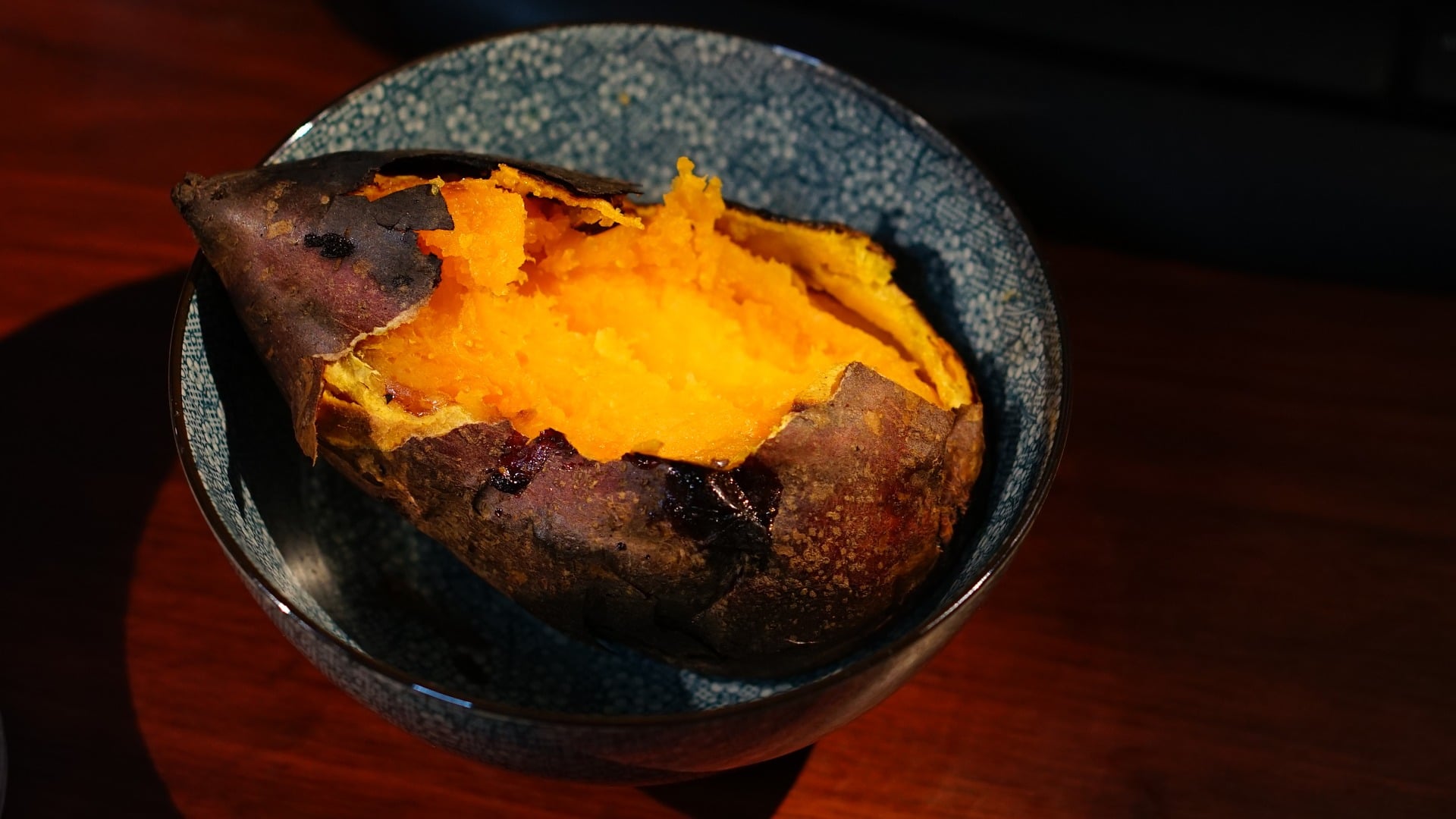 Ingredients:
1 large sweet potato

Savory: 1 can of chili, 

Sweet: 2 tbsp. brown sugar or honey
Directions:
Pierce the potato with a fork or knife

Heat in the microwave for 5-8 minutes. Remove from microwave and slice down the middle.

If using canned chili, heat this up in a microwave-safe bowl or mug. Then, pour the chili over the sweet potato. If using brown sugar or honey, simply drizzle/sprinkle this on top of the sweet potato.
Tip: Sweet potatoes are both a cheap and nutritionally dense food. Coming in at about 50 cents per potato, sweet potatoes are high in fiber, vitamin A, vitamin C, and manganese. You can also store them out of the fridge for up to two weeks, which comes in handy if you're running short on mini fridge space!
4. "Zoodles"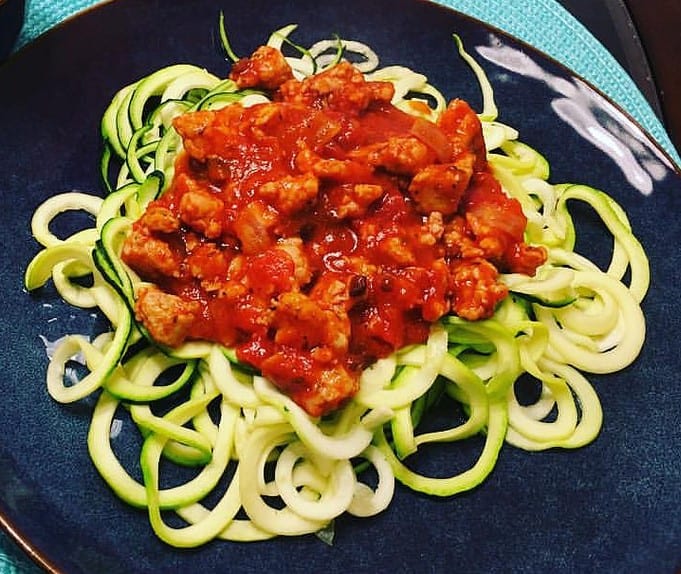 Ingredients:
1-2 zucchini

1 jar of marinara sauce
Directions:
Spiralize the zucchini. If you don't have a spiralizer, cut the zucchini into long strips.

Place the zucchini in a microwave-safe bowl and add a few spoonfuls of marinara sauce.

Place a damp paper towel over the bowl and microwave for about 2 minutes, until the zucchini and sauce is warm.
Tip: You can get a small, handheld spiralizer for under $10. If you make zucchini noodles often, this is much cheaper than buying pre-spiralized zucchini, and much easier than cutting the zucchini. If you want something extra, add leftover chicken from that BBQ pizza on top!
5. Oatmeal or overnight oats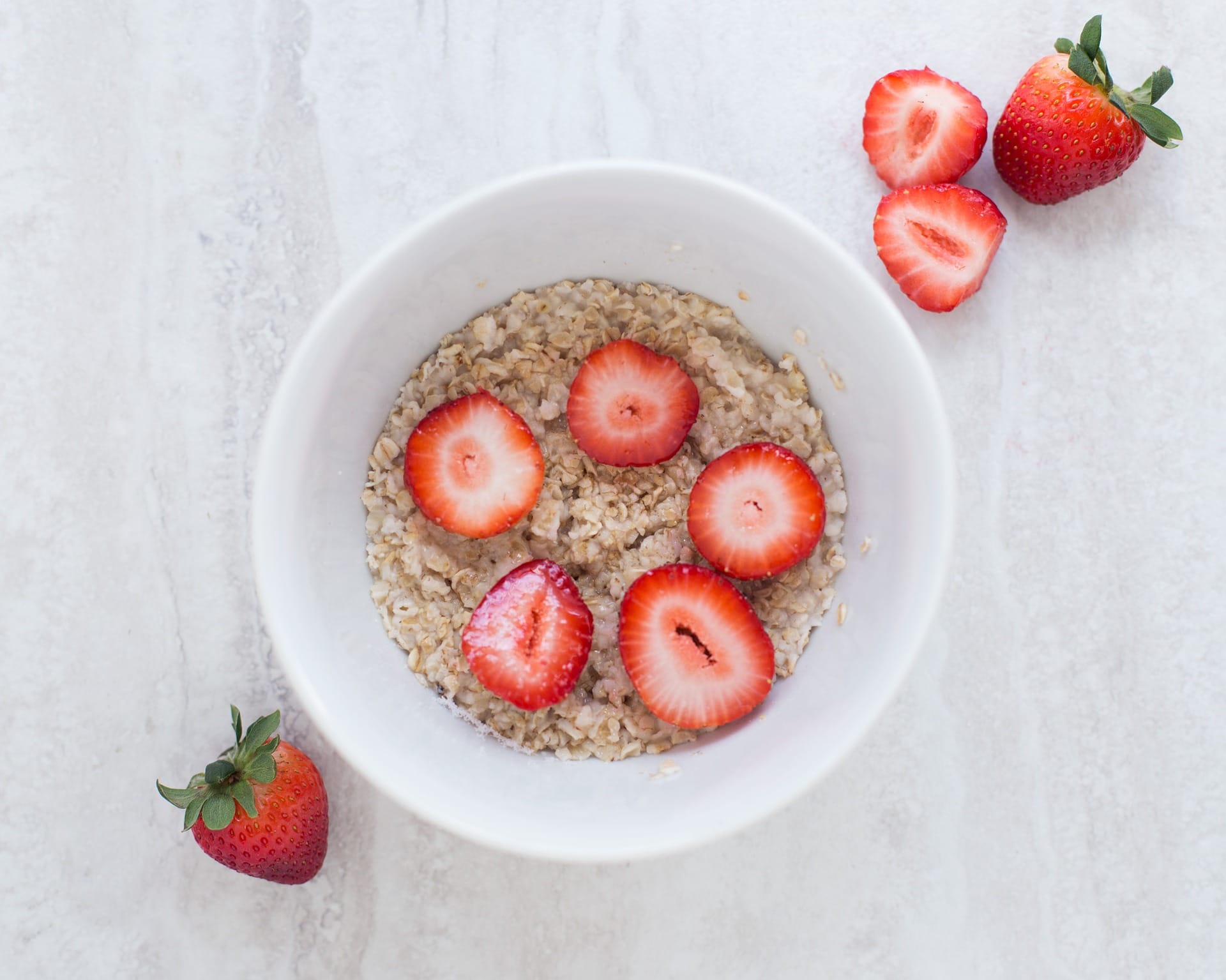 Ingredients:
½ c. rolled oats

1 c. water

½ c. fresh, frozen, or dried fruit of your choice

1 tbsp. brown sugar, honey, or maple syrup
Directions:
Put the oats in a cup, bowl, or jar with the water.

If making hot oatmeal, microwave for about 2 minutes or until water is absorbed. If making overnight oats, cover the container and stick in the fridge overnight.

Once your ready to eat your oatmeal or overnight oats, top with fruit and your choice of sweetener.
Tip: Rolled oats are easy to buy in bulk and are shelf stable, meaning you can keep them for a long time, get the price benefit of bulk buying, and not have to take up fridge space. Again, if you do have a meal plan, this can be used to make your recipe even cheaper.
"Most dining halls will let you take a piece of fruit when you leave, so if your meal plan has that option leverage that too, take a piece of fruit home," said Eberhart.
6. Scrambled eggs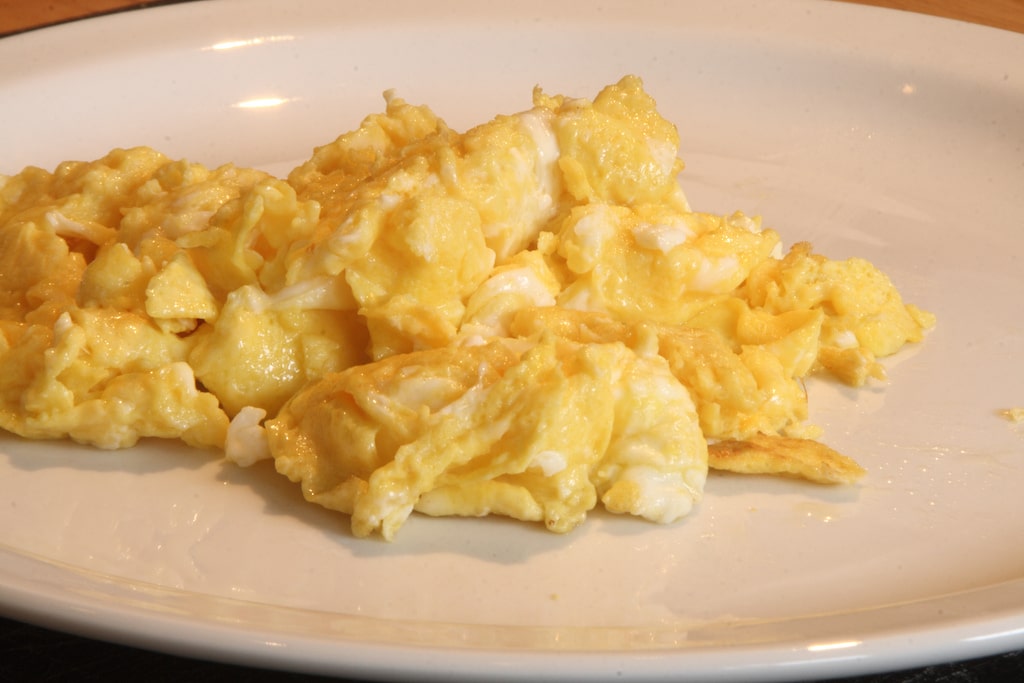 Ingredients:
2 eggs

Salt and pepper

Optional: leftover steamed veggies
Directions:
Whisk the eggs with a fork in a microwave-safe bowl or mug. Add salt and pepper.

Microwave for 45 seconds. Stir again and add the veggies if desired.

Microwave for another 30 seconds or until the eggs are set.
Tip: To make the eggs fluffier, add a splash of milk before whisking.
7. Soup two ways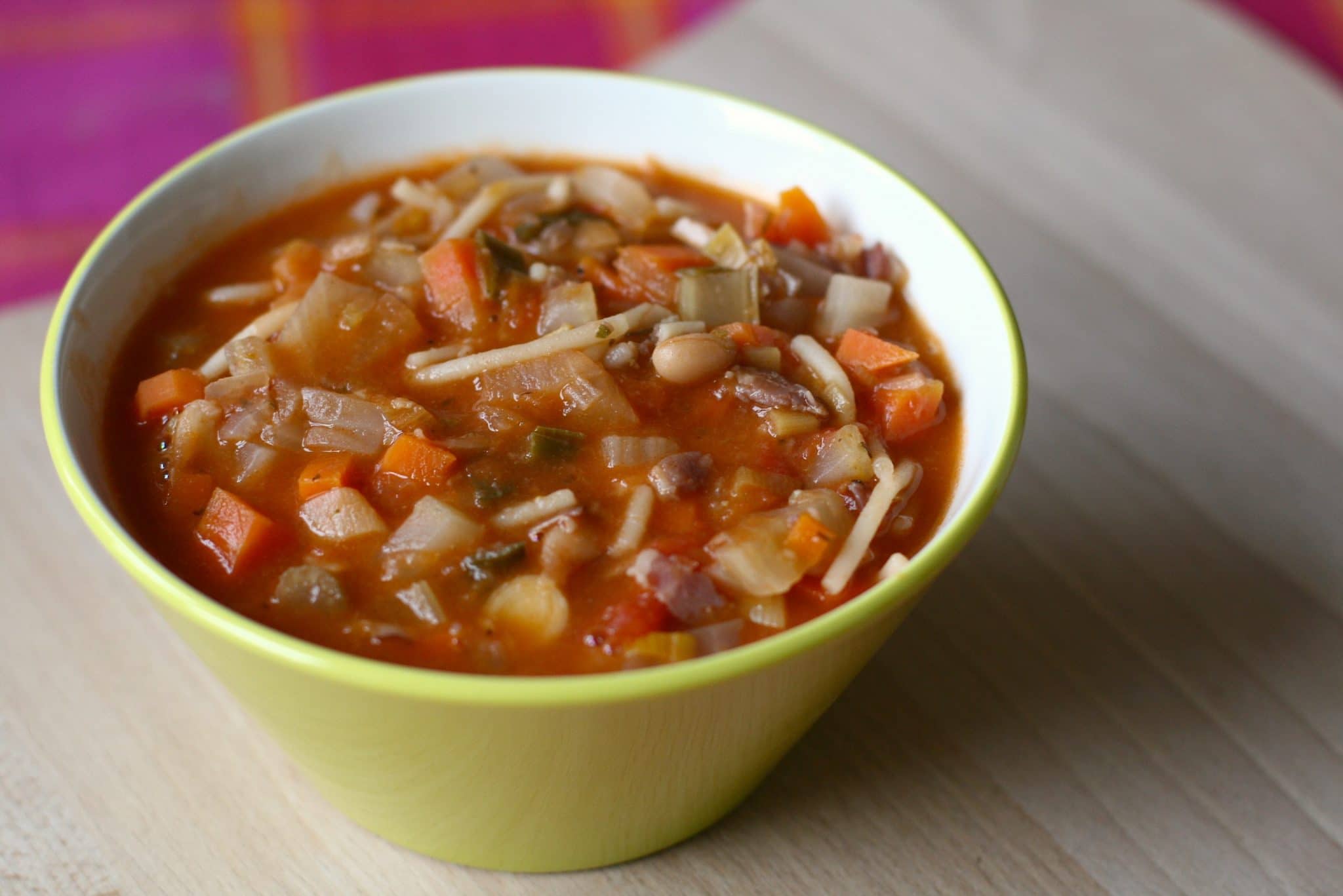 Ingredients:
2-3 c. chopped vegetables of your choice, such as carrots, celery, mushrooms, zucchini, peppers, onion, tomatoes, or green beans

1 14 oz. can vegetable, chicken, or beef broth

½ c. red kidney beans

½ c. elbow pasta

½ c. water

Optional:

1 tbsp. olive oil, salt and pepper
Directions for microwave:
Put the vegetables in a large, microwave-safe bowl with a splash of water. Stir in olive oil if desired.

Microwave for 3 minutes.

Add in broth, beans and pasta and microwave for 10 minutes or until pasta is cooked.

Add salt and pepper to taste.
Directions for crock pot:
Put the vegetables,beans, and broth in the crock pot. Cover and cook on low for 6-8 hours or on high for 3-4 hours.

Add in the pasta with ½ c. water and stir when there is half an hour of cooking left.
Tip: Buy dried beans in bulk and rehydrate them overnight to keep things discounted and shelf stable. Want it even easier? Just heat up a can of soup and you have a $2 meal (that's not from McDonalds).
While these recipes are about as simple as it gets, cooking your own food has a multitude of benefits, including healthier food, cheaper food, and eating food that you enjoy. Learning to cook is a skill that will be useful well beyond college.
"It's really a responsibility of colleges and universities to make sure that students leave that college or university at least knowing something about how to cook because if you don't know how to cook you're always going to pay more for your food, and you're going to be getting less healthy fast food and convenience food," said Eberhart. "Once you know how to cook, it opens up a really wonderful door for people."
See also: How to Get Fit on a College Budget