The number one item on a student's back-to-school shopping list is a backpack that is both functional and stylish. Students love to showcase their unique personalities through their backpacks, and we definitely found this to be true at the Community College of Denver. We're sharing the backpacks we saw around campus that range from sporty to trendy to classic. 
Ladies are up first for on-campus backpack trends:
1. Fun prints and classics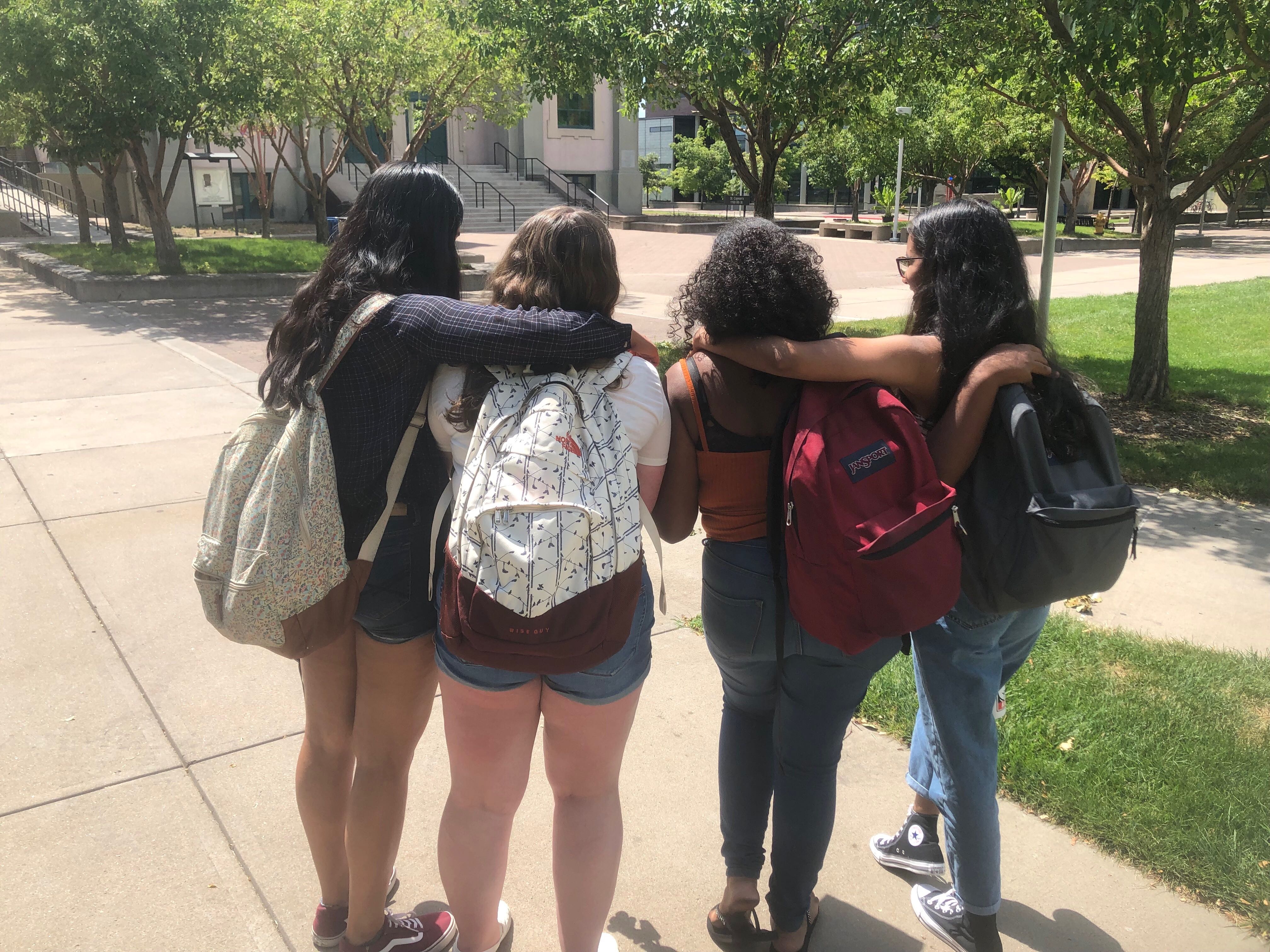 These four students went with classic backpacks–you know, the kind with a simple design and washability. But the two on the left found fun floral prints, and the two on the right went with classic Jansport backpacks with their own unique colors.
2. Sophisticated shoulder bag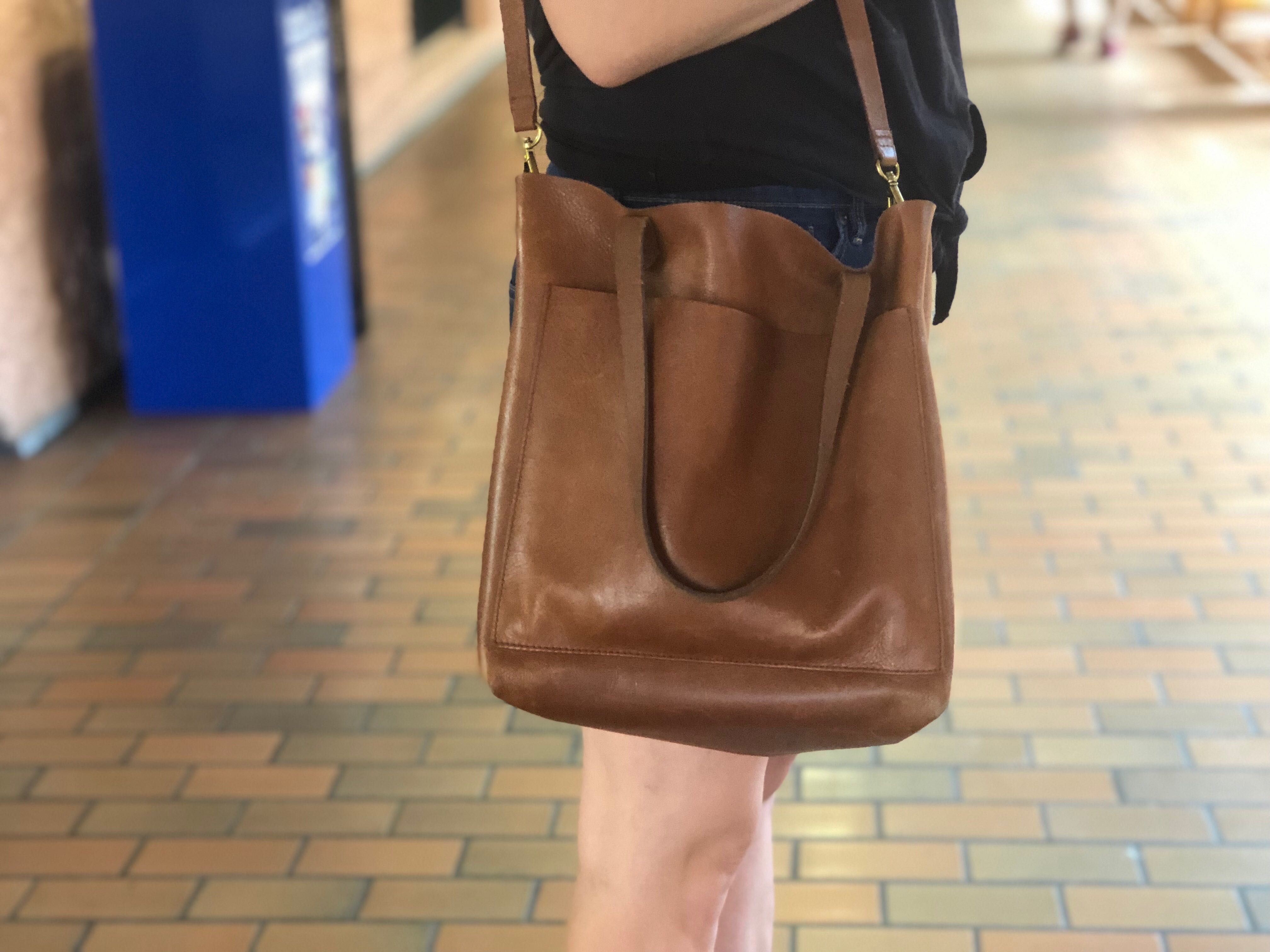 This student opted for a stylish shoulder bag from Madewell. This type of women's bag is functional for class, but simply looks like a large purse, keeping the look sophisticated. The tan-brown color matches everything, and the leather finish keeps the bag from getting dirty quickly.
3. Subtle grunge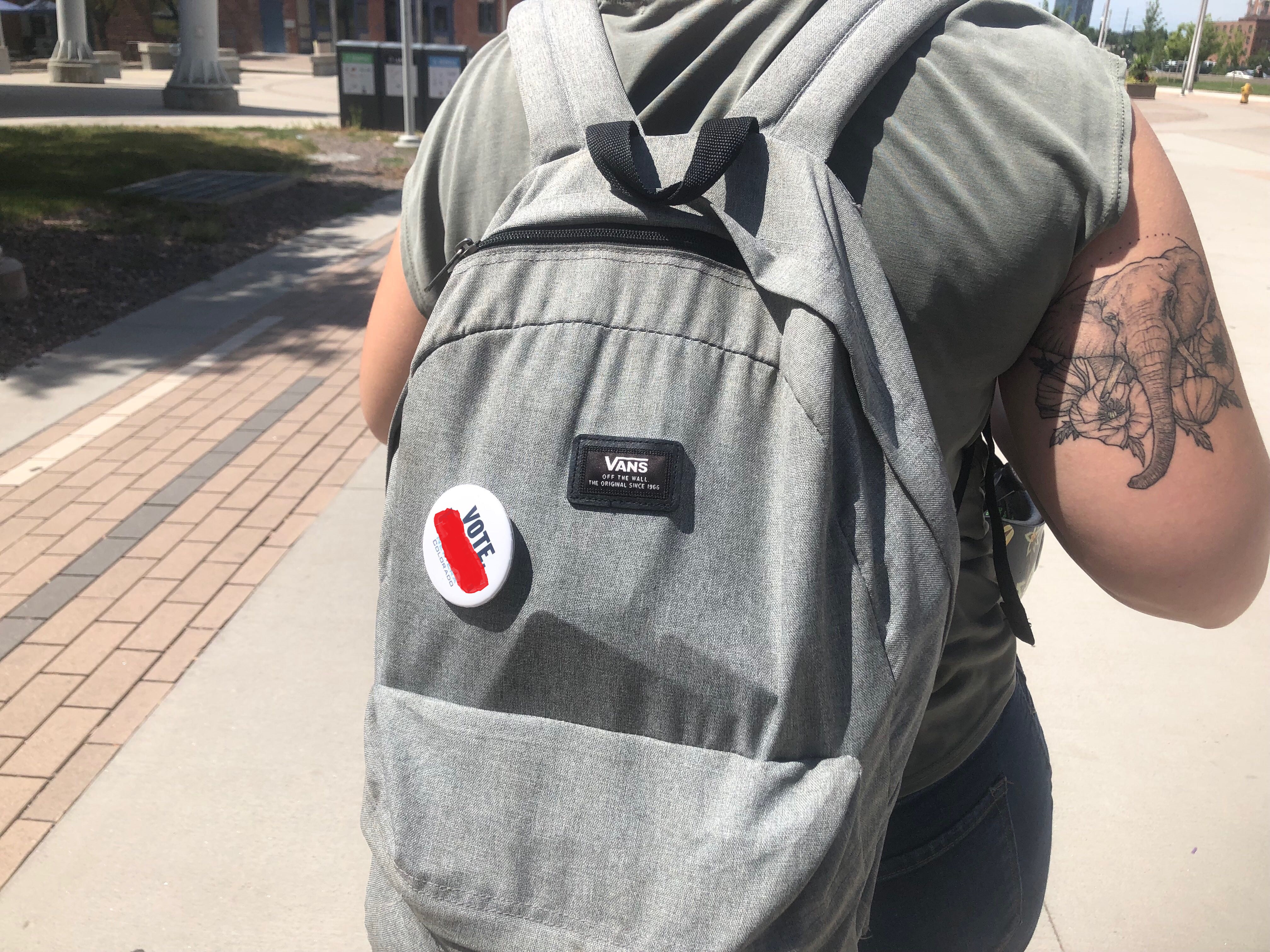 Vans is a notorious "skater brand," and we saw lots of Vans backpacks all over campus. This student opted for a neutral gray-tone with a unique fabric texture, styling it with a call to vote pin.
4. Sporty with feminine print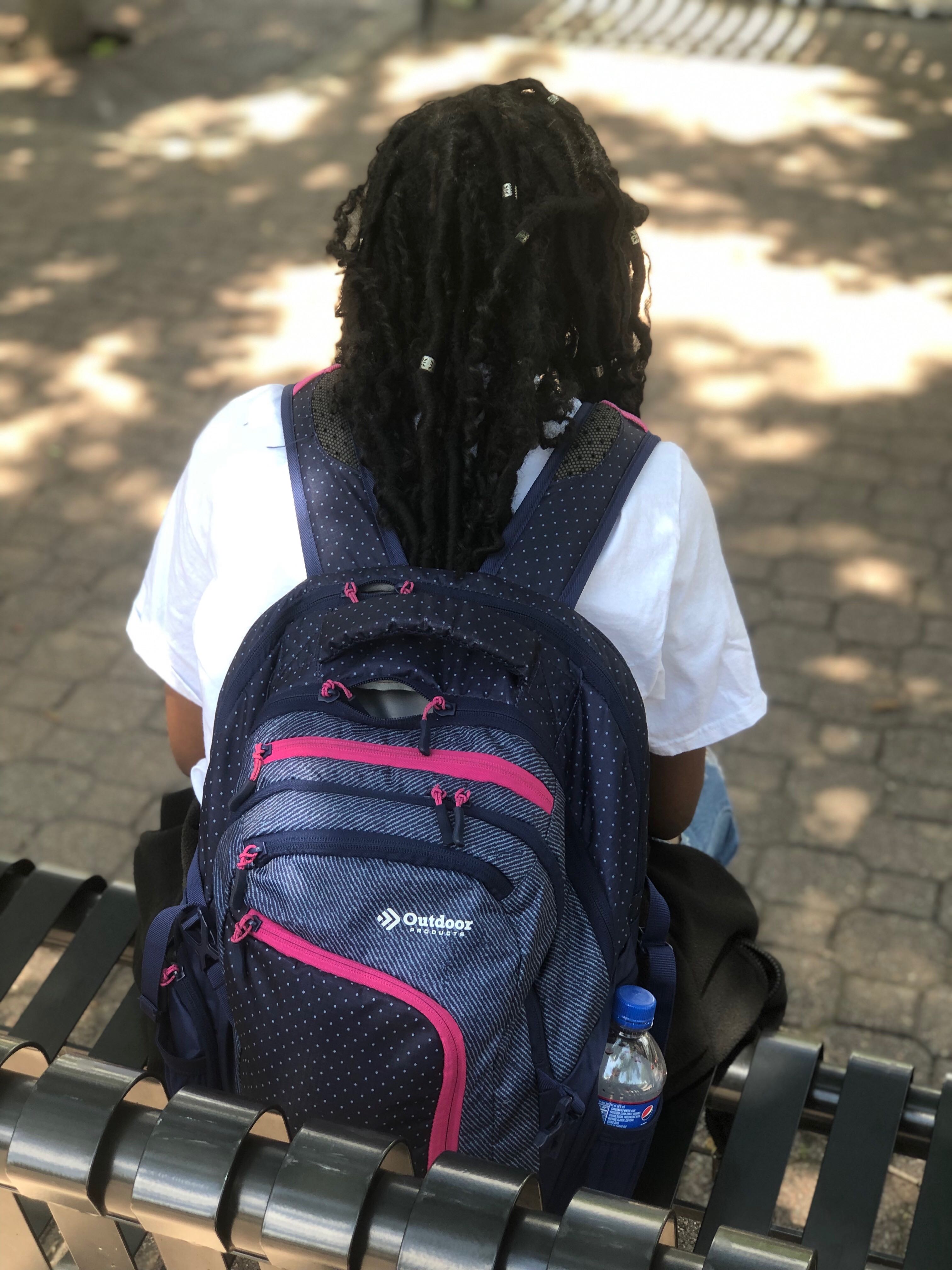 This student opted for an Outdoor Products backpack, but went for a feminine, pink and polka-dot pattern. The style blends an outdoor interest and functionality need–note all the pockets–with fun pops of color and pattern.
5. Subtley outdoorsy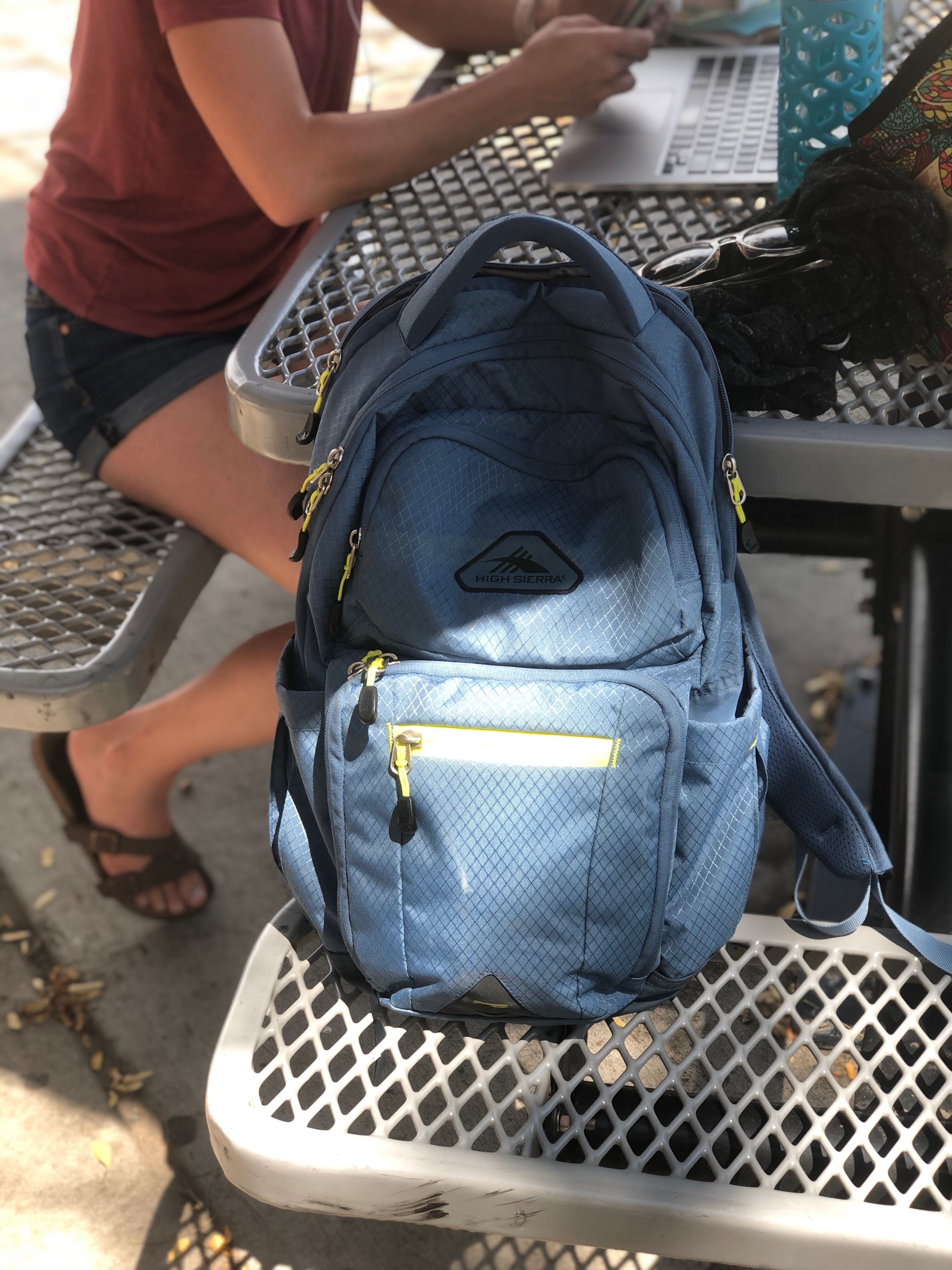 Denver is full of outdoor enthusiasts, and this student opted for a toned down version of the outdoorsy look. The High Sierra backpack is functional for both school and day hikes, perfect for the student who wants to go for a quick hike after class.
6. "All outdoor activities included" backpack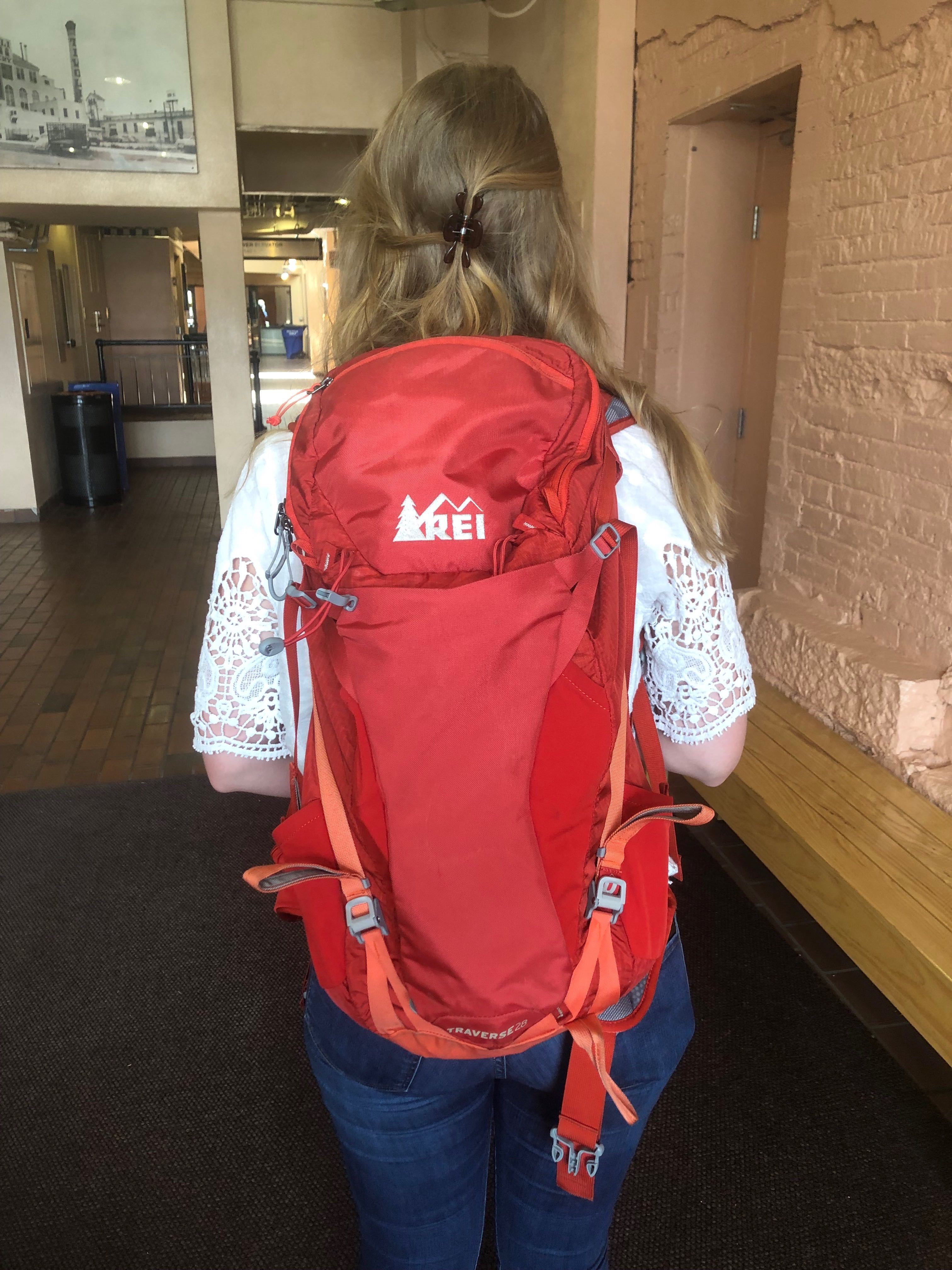 The REI Traverse backpack is great for a hardcore outdoor enthusiast. Whether you're going climbing, hiking, or even on a short backpacking trip after class, this backpack gets the job done without overdoing it.
7. Unique styles and structures
This group of women all carried different backpacks. The student on the left opted for a less structured look and went more fashion-forward with her pack. To her right, a two-toned classic Jansport pack makes an appearance. The trans by Jansport backpack adds a pop of color and a vibrant pattern, while the backpack furthest from the right is another High Sierra bag that keeps things more subdued and sporty.
The men's backpack range:
1. Boxy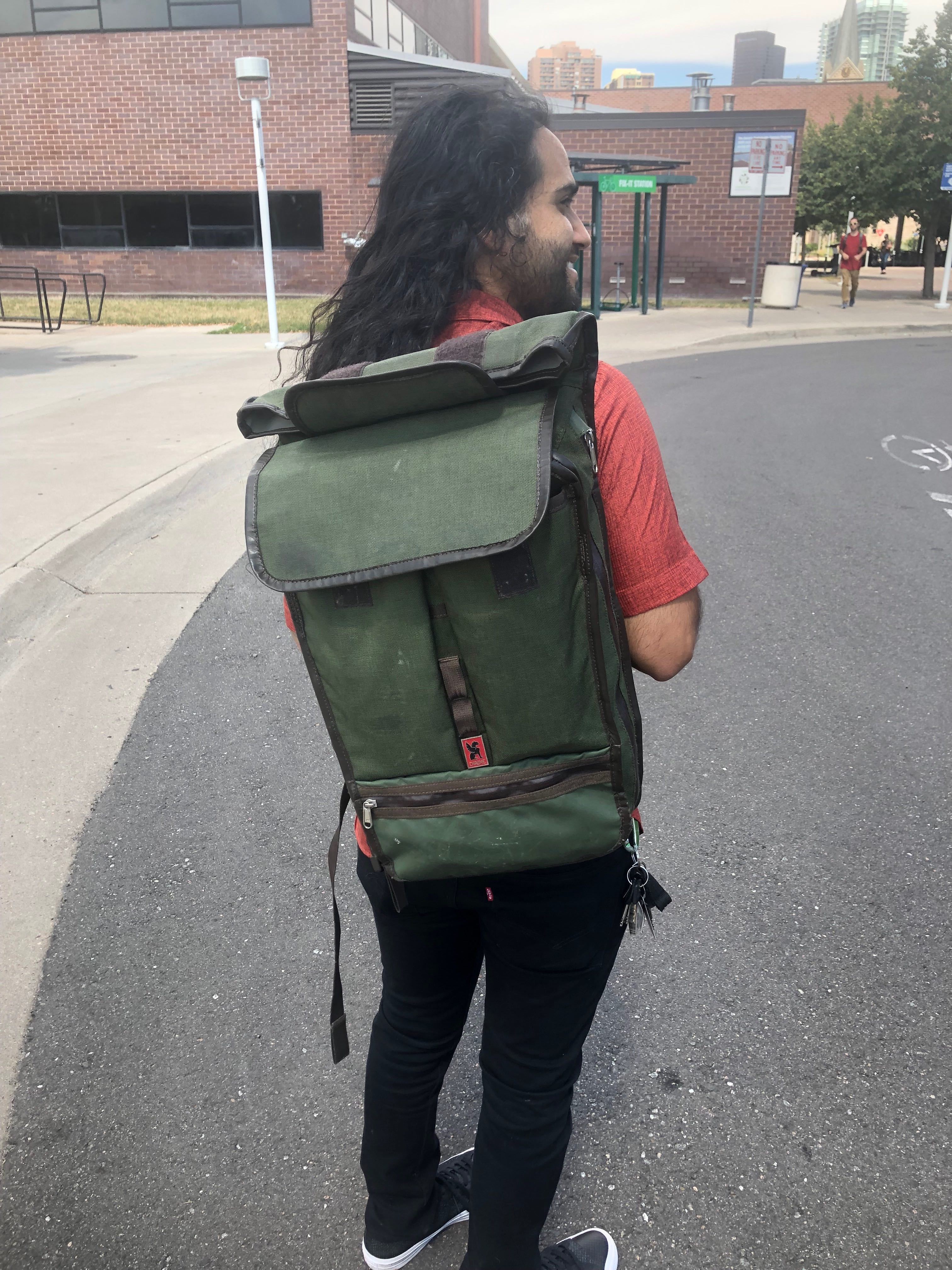 The boxy look is definitely in, and keeps your laptop and textbooks easily confined to their space. This trendy pack shows great street style and is a unique take on the trend.
2. Oversized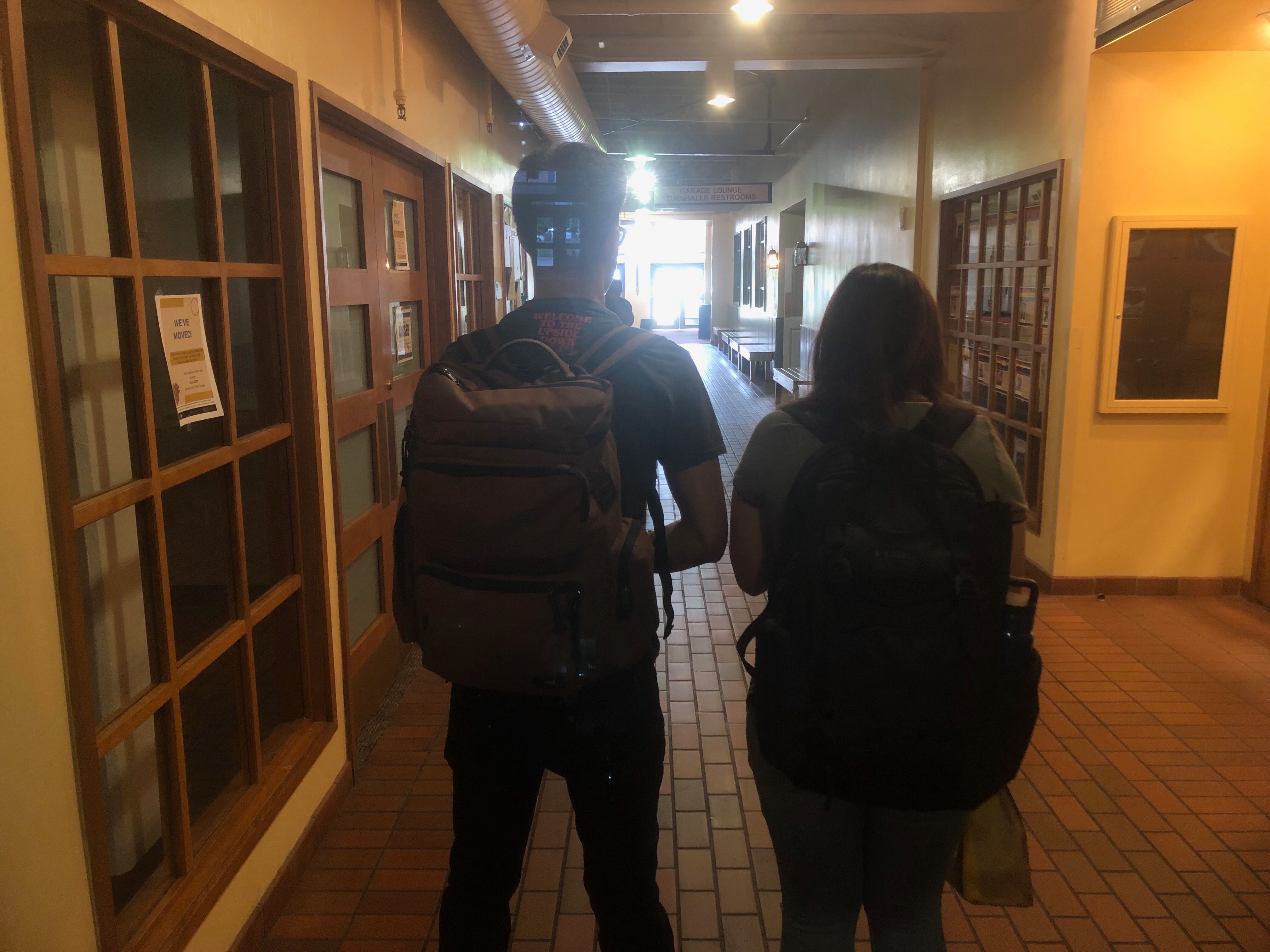 These oversized bags are trends for all genders, as they are extremely functional for fitting everything you need, but can also be fashion-forward. The boxy style of the men's Underarmour creates structure, while the woman's Vans pack gives a more classic look.
3. Buckles and clasps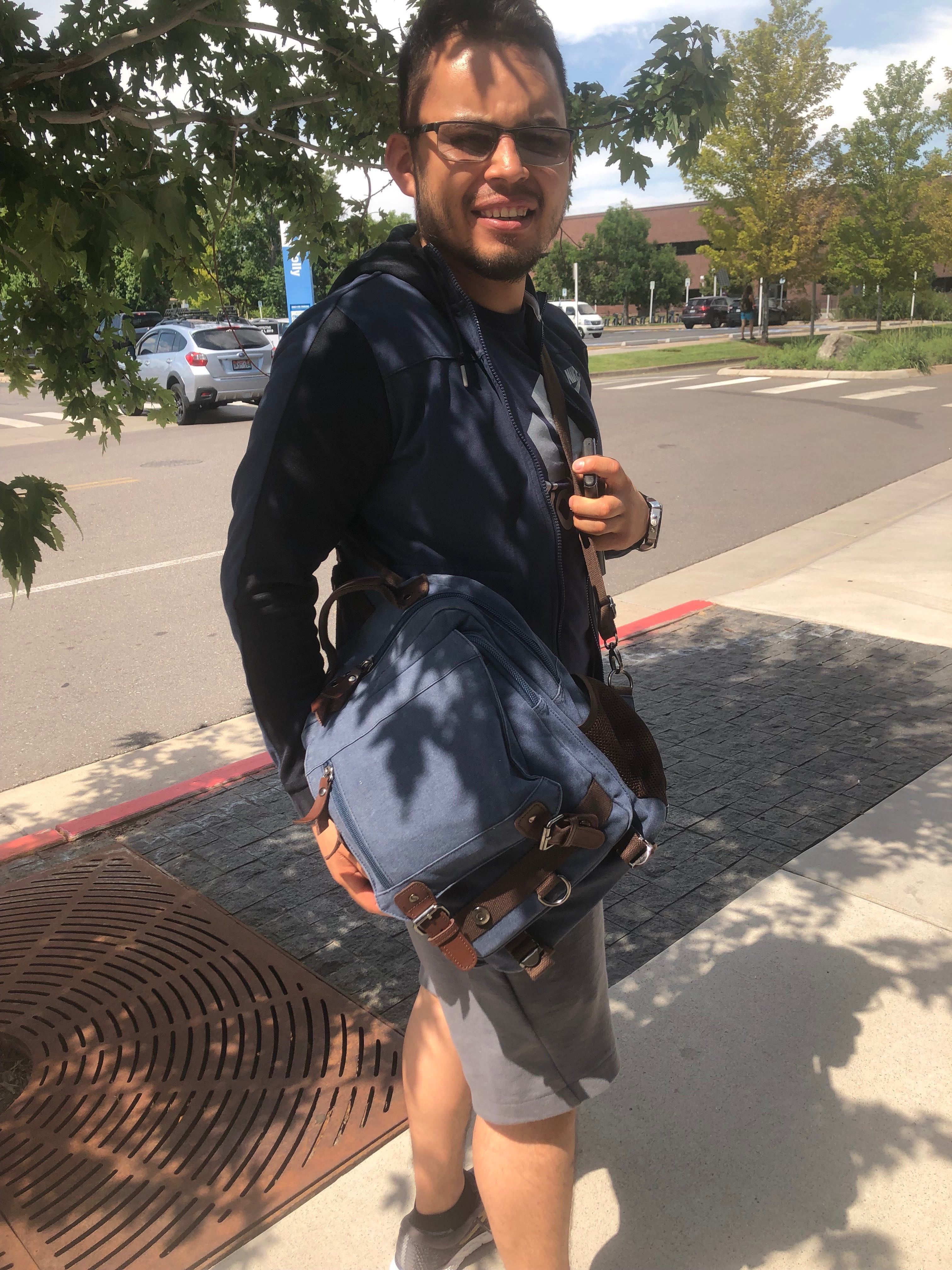 Ever since the Herschel bag started popping up everywhere, we've seen plenty of spinoffs of the old-fashioned look. These leather buckles are the focal point of the trend, as they give a unique look to the packs.
4. Class to mountains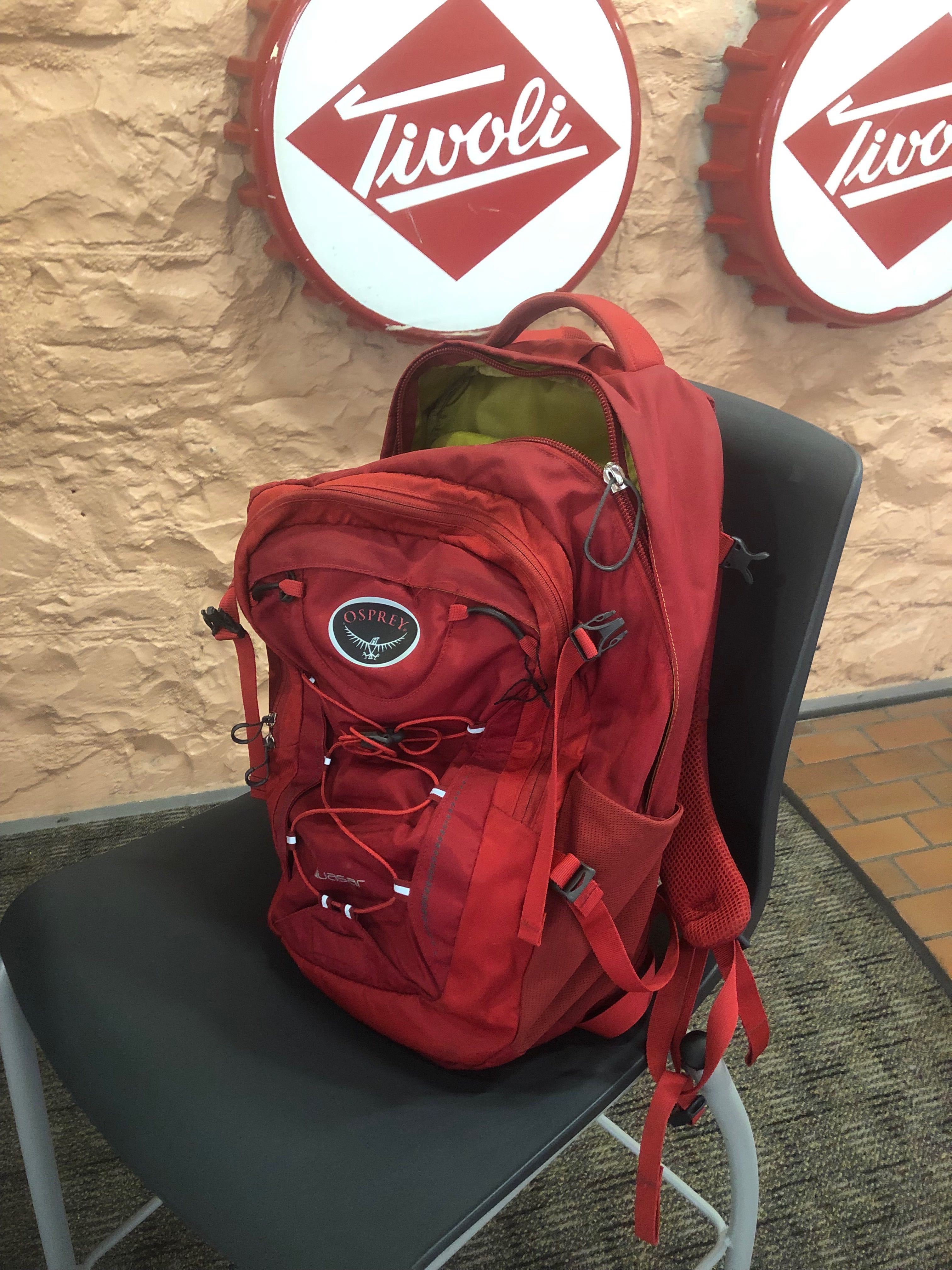 Similar to several of the female backpacks we shared, this pack is made by a traditionally outdoor-focused brand, Osprey, meaning these packs are made for durability and outdoor recreation functionality. However, the backpack has a traditional school-focused shape, making it the perfect bag for both school and recreation.
5. Classic pack with two-toned color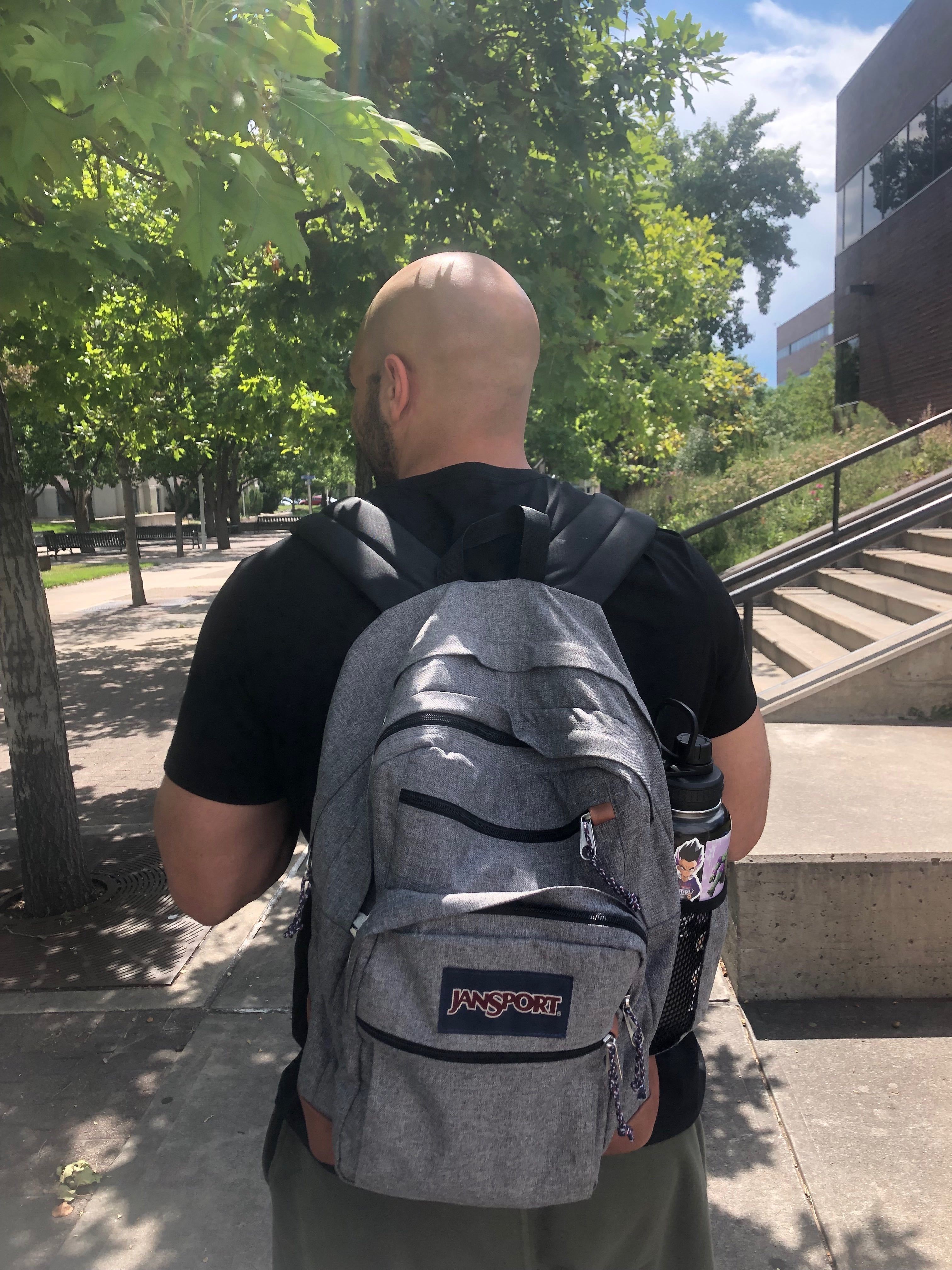 Classic Jansports don't seem to go out of style, but this student added a touch of creativity with a two-toned neutral pack, allowing it to match everything and give some extra style.
When choosing a backpack or bag, keep in mind what your main functions will need to be. Do you have a lot of textbooks you'll need to carry where you'll need a bigger bag? What do you like to do after class that your backpack can function for accordingly? And, how do you want to express your unique personality? Have fun with it!