←

Back to Results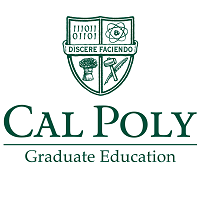 Interested?
Interested in California Polytechnic State University, San Luis Obispo? Admissions officers are waiting to hear from you!
Update my info
Your submission to Department of Biological Sciences has been sent.
Overview
Master of Science in Biology at California Polytechnic State University
The Master of Science (MS) in Biology program at California Polytechnic State University trains students for positions in biotechnology and related industries, environmental consulting, research, and teaching. It also prepares them for further graduate work.

Its 45-unit curriculum includes 24 units of required courses, 12 units of elective courses, and nine units for a research thesis (including an oral defense of the thesis). Students have the opportunity to engage in faculty-directed research in many areas including biotechnology, field ecology, management of natural resources, and molecular biology. Their participation in exciting and innovative research projects provides scientific training and helps them identify their research interests.

Upon graduation, students achieve the following learning outcomes:

- Demonstrate a broad, fundamental knowledge of the biological sciences
- Demonstrate a thorough understanding of and competency in a discipline within the biological sciences
- Have the ability to communicate scientific ideas effectively in written and oral formats
- Have the ability to think critically and design, conduct, and evaluate research in a biological discipline
- Have acquired the skills and knowledge to obtain employment or pursue advanced study in the biological sciences or related areas
MS in Biology-Specialization in Regenerative Medicine
The 45-unit MS in Biology with a specialization in regenerative medicine accepts 10 candidates--with backgrounds in animal science, biological sciences, and biomedical engineering--per year.

This two-year program doesn't include a research thesis. Instead, it has a non-traditional comprehensive exam in which students engage in the following activities:

- A nine-month internship in a stem cell research laboratory
- A quarter-long project course at California Polytechnic University
- A written report about their internship research
- A written report about the quarter-long course
- An oral presentation about their internship research

Students graduate with the experience and skills to pursue doctoral degrees or obtain jobs in industry laboratories that conduct stem cell and regenerative medicine research.
A faculty of dedicated teachers and innovative researchers
Biological sciences faculty members at California Polytechnic State University are dedicated teachers and mentors who help students develop as researchers and scientists. They are also excellent researchers whose work helps solve real-world problems.

For example, Professor Pat Fidopiastis is a microbiologist who studies the pathogenic and symbiotic associations that marine Vibrio species have with their animal hosts. This association is an emerging model for greater understanding about the way in which Gram negative bacteria establish and maintain pathogenic and symbiotic associations with humans.

Professor Candace Winstead has research and advising interests in immunology, virology, and public health. Professor Alejandra Yep conducts research in several areas including innovative strategies for preventing and treating urinary tract infections.
Financial aid
The cost of attending graduate school at California Polytechnic State University (Cal Poly) includes tuition, fees, books, supplies, room and board, and transportation. Graduate students may qualify for these forms of financial aid:

- Cal Poly Institutional Loans
- Federal Direct Stafford Loans
- Federal Work Study
- Scholarships and Fellowships
- State Grants
- Teaching Associates and Graduate Assistantships
- Tuition Waivers
- Veteran Benefits
Campus life
Cal Poly provides a supportive community with many academic, social, and support resources for graduate students.

The University Union is a gathering place for the Cal Poly community. It's the hub for a variety of events and activities, more than 300 student organizations, and a craft center. The Recreation Center offers aquatics, fitness and personal training, intramural sports, and outdoor excursions through Poly Escapes.
California Polytechnic State University
Founded in 1901, California Polytechnic State University is a member of the 23-campus California State University system. Its "Learn by Doing" environment emphasizes active-learning methods, applying theory to practice, personal and professional development, and field and laboratory work.

The university provides the highest quality education in arts, sciences, and technology for 21,300 students. Its academic offerings include 63 bachelor's, 34 master's, 79 minor, and 13 credential programs.

California Polytechnic State University consistently ranks among the best schools in the nation. In its 2017 guidebook, "U.S. News & World Report" ranked it as the top public, master's-level university, ninth best university, and sixth best school for veterans in the western region. Forbes.com ranked it 73 among America's Best Value Colleges.
Campus Location
Cal Poly is located in San Luis Obispo, California in the western region of the United States. The university's location provides many outdoor recreational opportunities including biking, hiking, kayaking, rock climbing, sailing, sport fishing, surfing, and whale watching.
Degrees & Awards
Degrees Offered
| Degree | Concentration | Sub-concentration |
| --- | --- | --- |
| Master of Science (MS) | | |
Degrees Awarded
| Degree | Number Awarded |
| --- | --- |
| Master's Degrees | 20 |
Earning Your Degree
| | |
| --- | --- |
| Part-time study available? | |
| Evening/weekend programs available? | No |
| Distance learning programs available? | No |
| Terminal master's degree available? | No |
Admissions
Applying
55
Application Fee - Domestic
Yes
Electronic
applications accepted?
Yes
Applications processed
on a rolling basis?
Application Deadlines
| Type | Domestic | International | Priority date |
| --- | --- | --- | --- |
| Fall deadline | February 1st | February 1st | No |
Entrance Requirements
| Exam | Details | |
| --- | --- | --- |
| Master's Degree Exam | GRE | |