* The following custom content is sponsored by Purdue University's School of Languages and Cultures.
For some, taking a foreign language course is something you did in high school to fulfill a core requirement. Others, however, establish a deeper connection with languages by learning about different cultures and seeking opportunities for a fully immersive experience. 
Purdue University School of Languages and Cultures fosters students' love of languages by offering 15 world languages courses encompassing civilization, culture, film, linguistics, and literature. Students can engage in areas of Languages for Specific Purposes (LSP) which provides training in specialized professions that focus on business, science, medicine, engineering, agriculture, and translation and interpretation.  
Read two student stories illustrating their pursuit of foreign language degrees—how it impacted their college experience and expanded their career to new global opportunities.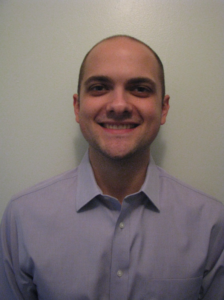 Benjamin Maher, a 2022 Purdue University graduate with a triple major in French, Japanese, and Linguistics, recalls his experience at Purdue:
"When I came to Purdue, I was planning on studying computer science, however once I started classes the fall semester of my freshman year I realized I no longer wanted to pursue that. I was left without a clear path to follow and was unsure of what I would study, and I still hadn't even completed my first semester in college yet! 
At that time, I was taking a French class to fulfill my core curriculum requirements, and suddenly everything just clicked. This was my first experience with Purdue's School of Languages and Cultures (SLC), but even in the limited interaction I had with SLC at this point, I knew that this was where I belonged. I had an underlying love of languages that I hadn't discovered yet, and it was only through the kindness and encouragement of the instructors at SLC that I was able to discover this part of me.
That next semester, I decided to change my major from computer science to linguistics and French and a few semesters later I decided to also major in Japanese. In pursuing these languages and taking classes taught by people from backgrounds different than my own, an invaluable skill I learned was being able to interact across cultures. 
One of the biggest benefits of going to a university with a strong international community like Purdue is being able to work with and interact with people from all over the world, building stronger cross-cultural ties along the way. This is taken a step further at SLC in that this interaction takes place while using foreign languages. By doing so, I think a greater understanding is achieved for everyone involved in the interaction.
Perhaps the greatest benefit that taking foreign language courses at Purdue has afforded me is the opportunities that have been made available by speaking a foreign language. Having any proficiency in another language is an attractive quality to employers. In my case I came to Purdue with no interest in learning Japanese, but starting in the fall I will be working in Japan as a teaching assistant for English classes. 
After just a few years of taking language classes, I have gained a skill that will benefit me for years to come. This is all thanks to the hard work and care the SLC faculty put into their classes, which gave me the tools as a student to succeed. 
To any prospective students of Purdue or those considering taking SLC classes, my advice is this: while in college, try as many new things as possible! SLC provides many opportunities to try new things and to culturally enrich oneself. Not only are there standard language classes, but also there are classes with wide ranging topics such as cinema, literature, and even food culture. 
There are also a variety of events outside of the classroom sponsored by SLC with a goal of cultural enrichment. Some of my favorites are the various movie nights, where movies from all over the world are screened free of charge. Whatever you pursue in life, SLC can help make it better!"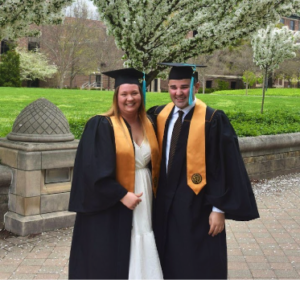 Kent Burkman, who also graduated from Purdue University in May 2022, holds a double major—a BS in Marketing and a BA in Spanish. Here is his story:
"In my senior year of high school, I had several universities I applied to and visited. Purdue was on my list because I knew it offered a strong business program and it also had a school of languages on campus. Beyond that information, I knew close to nothing about the school. With those two points in mind, I visited campus with my dad halfway through my high school senior year. To be frank, my on-campus visit blew me away. I was astounded by the opportunities Purdue students had at their fingertips, loved the atmosphere of campus, and so enjoyed the conversations I had with staff and students.
One of the most notable parts of the day was a visit I had scheduled with Alejandro Cuza, a Spanish professor here at Purdue. He was so helpful in walking me through opportunities in the world language department, and helped me plan out the courses I could take as a student here year by year. I was blown away he would be so thorough and generous with his time when I had not even applied yet. Professor Cuza's interaction was just one of the many people that day who helped influence my decision. I came home from that visit knowing Purdue was the school for me. I applied later that year, accepted my offer, and became a boilermaker.
On campus, my time at Purdue has been incredible. During my time at Purdue I was able to take courses in both Spanish and Italian and I can honestly say I did not have one bad professor. All of my instructors have been qualified in their subject matter, but more importantly they have been passionate about their specific areas which I find to be so very crucial. Some of my favorite courses I was able to take were a translation and interpretation class (taught by a certified translator/interpreter), a class on Spanish poetry and prose, and a class on food and culture in the hispanic world.
After four years as a student here, I can quite honestly tell you that choosing Purdue has remained one of the best decisions of my life. I will be leaving Purdue with a BS in Marketing and a BA in Spanish, (something that is unachievable in four years at most schools but is very simple at Purdue thanks to their Degree+ program) as well as a supply of unforgettable memories made during my time as a Purdue student. If you're looking at colleges, I cannot recommend Purdue University and specifically the School of Languages and Cultures enough. I have no doubt in saying you will have an incredible experience there, too."
To learn more about undergraduate programs offered by Purdue's School of Languages and Cultures, visit their website.