Looking for something else?
Prep options for every stage in your educational journey
The only right way to study is the right way for you
Peterson's offers its test prep products in a wide range of modalities and various length of scope to allow students to study the way they want.
Online Courses
Tests and exams assume that students are comfortable with the material, but that's not always the case. Online courses allow you to refresh your understanding of the concepts and content and then apply strategy to practice.
Practice Tests
There's a reason why practice makes perfect. When you're up against the clock, practicing by skill and drill is proven for success.
Books
Print isn't dead. Books allow students both an affordable option and a linear learning pathway. It also affords students taking paper and pencil tests (ACT, SAT) the opportunity to practice for the test the way it will be taken.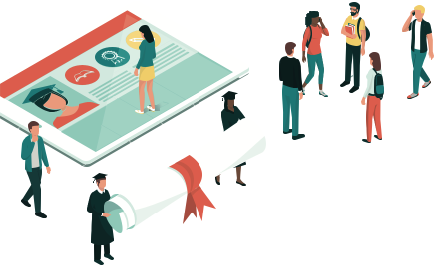 For every path there's a test, and for every test, there's Peterson's
Peterson's is the world's leading educational services company dedicated to furthering education after high school and beyond. From high school placement tests to college admissions tests to career certification exams, Peterson's is your one-stop-shop for test information, strategy, and practice.
Trusted since 1966 by institutions far and wide
With digital and print prep guides for over 185 exams and tests, there's nowhere you can't go with Peterson's by your side.